Authorities have confirmed that the bites to two children which caused three beaches to be closed were not by a shark. Three Elche beaches were closed on Friday at La Marina, El Pinet de Elche and Rebollo after a two children were bitten by a fish.
Related Articles:
La Marina Beaches closed after mystery fish bites children (13 July 2019)
Shark in Benidorm causes bathers to flee the sea (14 September 2017)
Shark attack at Playa Arenales causes panic (31 July 2017)
Following notification of the incidents, the authorites initially closed the beaches before stepping up the number of patrols and increasing the amount of surveilance.
Users of social media reported that the bite might have been caused by a small shark. In February 2018, the 4m long, 200kg body of a dead shark was pulled out the sea near the Levante Beach.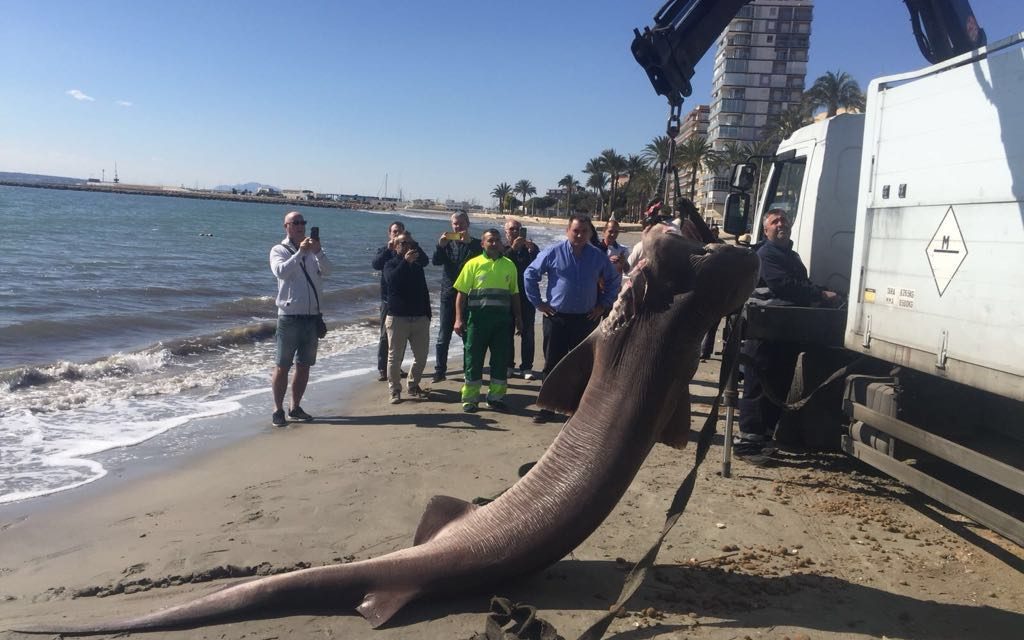 However, local authorities dispelled that myth when, after spending the night fishing, they finally caught a "golfar" with big teeth.