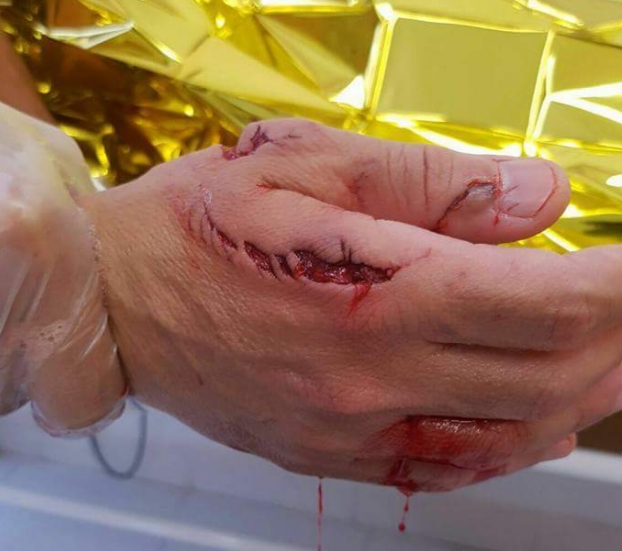 A 40-year old bather was bitten by a shark whilst swimming off the coast on the Elche beach of playa Arenales del Sol this weekend, causing panic on the beach.
The incident occurred around noon when the man was up to his waist in water and about to dive in the sea, when he noticed a pain in his hand. Upon looking at the hand, he saw a large cut, apparently made by the teeth of "large fish", which he also witnessed swimming away.
He returned to the beach and immediately sought medical attention, shouting for assistance. Lifeguards on the beach administered first aid whilst the local police attended and arranged for the injured man to be taken to hospital for further treatment.
Red flags were immediately raised on the beach prohibiting swimming in the sea. The police and lifeguards then advised those ignoring the flags of the reason for them flying, which did make them leave the water, whilst they continued to search for the shark in order to find out more.
One of the rescuers later said that during "nine years" of service, they had "never seen anything like it", and the only conclusion they can come to is that "it was a shark"