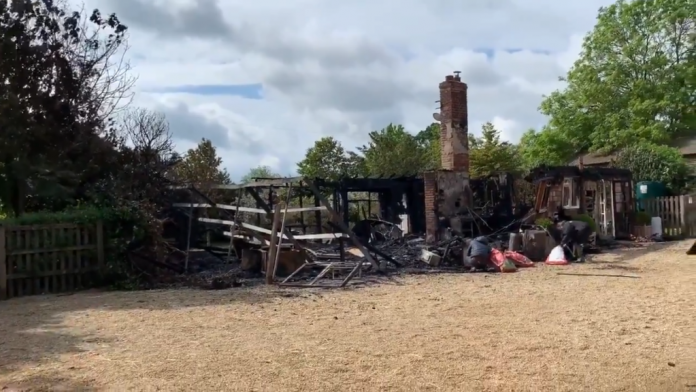 By Andrew Atkinson
Jamie Osborne's racing stables staff houses are set to be rebuilt after a fire destroyed buildings at his yard in Upper Lambourn, Berkshire.
Osborne, 51, former jockey turned trainer, revealed two staff members were asleep at the time of the raging fire.
Nobody sustained injury in the incident. And all horses stabled are fine: "It is a relief that nobody was hurt.
"We managed to get all horses and animals safely out of the danger – following a huge team effort," said Osborne.
Osborne, who saddled a winner on Saturday, is set to saddle horses at the Royal Ascot meeting, that gets underway on June 18.
Osborne, formerly a National Hunt jockey for 16 years, has saddled six winners at Royal Ascot since taking out a trainer's licence.
The Royal Berkshire Fire and Rescue Service crew attended the fire, of which the cause has yet to be identified.
The post Relief nobody hurt. Horses and animals safe – Osborne appeared first on Horse Racing News and Tips.