Our "Manifestacion" against the coalition Orihuela Council.
It is not just the current Council but also the previous Councils, for their lack of investment here on the coast, and also their lack of foresight.
For example:
The missing foot bridges, and their useless ultimatums to the Developer.
The incomplete Emergency Centre which has been standing as a concrete shell in La Zenia, an eyesore for over 10 years
The CDM sports centre now closed, because someone messed up the contract which has to be rewritten.
Where is our Cultural Centre?
The CC Ramon de Campoamor building at Lomas de Cabo Roig, is a great cause of concern with all the damage caused by heavy rainfalls.
Every year it's the same story here on the coast when it rains.  Then come the floods, then the damage, then it's the repairs.
We may have had different Councils, but the excuses and the lies are still the same. You, me…we own this coast!
Politicians are employees of ours, we pay their wages, so when somebody does not do their job properly, and we let them go, obviously!
The time has come, where Costa Campoamor has to start planning for the future in the same way as our neighbours, Pilar de la Horadada, Guardamar, Bigastro, San Miguel, Los Montesinos etc., and unite as one voice for the Independence of the coast.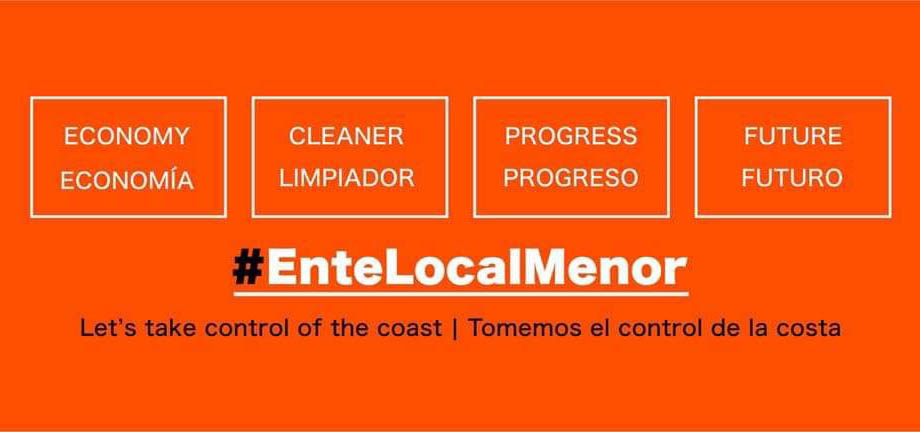 We have just over 3 years of planning, to break through the apathy that is here within the coastal community, encourage people to register on the Padron and become Residents and then exercise their right to be on the Voters list, be heard, have their say.
But this time we will be voting for a bigger issue than some other parties manifesto's and agendas.
Our first step to achieve Independence is by first achieving Financial Autonomy. When we achieve that, it's just a small step to Independence.
When we achieve Independence, wouldn't it be fantastic if our first Mayor was not only a resident of Costa Campoamor but also a Woman.
The future of the coast is in our hands to fight together, BUT other parties and individuals won't make it easy for us, they will put obstacles in our way.
Pilar de la Horadada, with only a population 3000 at the time they began their campaign for Independence, were united and never gave up and eventually achieved their goal.
That is our incentive, our goal, to be Independent.
We are developing at a fast rate, in roughly 7 years time we will be twice the size of the city of  "Orihuela".
We can do this, one step at a time, together."