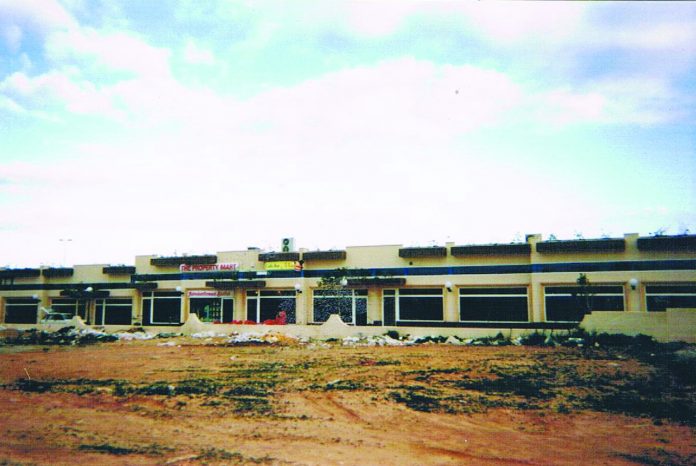 You Can't Be Serious – Nostalgia is like a favourite uncle.
The older we get, the more we tend to indulge in a bit of nostalgia. You may not know this, but the fact is that nostalgia is good for you. It is like a favourite uncle – there to sooth, comfort and support us when needs be.
'Uncle Nostalgia' tells me that every summer's day of my youth was balmy and warm. He tells me to forget the days when I got caught on the road without a coat, a flat wheel on my bike and the rain 'bucketing down.' No, Uncle Nostalgia reminds me only of happy memories, great people I knew and feelings of social togetherness. Those warm sunny days I am reminded of make me feel warm all over again.
Music, old TV newsreels, smells, photos and sports clips are all tools that 'the uncle' uses to invoke happy memories. When we lose a loved one, those horrible final days are etched in our mind and we fear that will be our lasting memory, but not so; thanks to Uncle Nostalgia, the happier times take precedence over the sad ones.
When I trawl back to my primary school days, I forget about the 'belt' of a ruler or the bully in the playground. Uncle Nostalgia tells me about the day I received a shilling from the schools inspector for spelling 'PNEUMONIA', and the day the Primary Cert exam results were announced and I got the highest marks in the school.
I would have wanted to be a good hurler. My 'favourite uncle' drops from my memory the matches where I was hauled off in disgrace for playing badly; or as I once wrote in a magazine article, the time "I took a career break from my hurling to concentrate on my drinking career!" Instead, nostalgia reminds me of a glorious July evening when I scored 3-2 to help my under-age team win a county championship final in Cusack Park.
There is no denying that Uncle Nostalgia can also cause sadness with his planting of thoughts; but his primary purpose is to fill our minds with warm, affectionate memories. It is good to embrace those pleasant thoughts.
My five year mining stint was filled with stress, danger and unbelievably hard work, but thanks to good old nostalgia, my abiding memories are of the bonds – where our lives literally depended on each other; and my warm memories are of comradery and friendships – and only the big bonus cheques!
When I farmed full-time in the 1970's, it was a constant struggle compounded by high bank interest on borrowings. But now, Uncle Nostalgia has insured that all I remember is the sense of satisfaction from high milk yields and a sense of being close to nature. 'Rooted to the ground', the uncle would say.
For a decade I owned and managed a very successful Squash, Sports & Leisure Centre. It was six businesses all in one – with six times the headaches! The headaches are long gone and what remains are the memories of the brilliant squash tournaments, the banter, and the accompanying social life – and the friends I still have from that era.
In 2009 I allowed my name to go forward as a candidate in the local elections. My campaign ended in failure, but good old comforting nostalgia reminds me that the 889 people who gave me a first preference vote believe I was the best man for the job
Another decade of my life – and probably the happiest of all, was from the day I opened and ran our flagship pub in La Zenia. Uncle Nostalgia doesn't have to scratch too deep to start an avalanche of beautiful memories from Paddy's Point. I have more genuine friends from that chapter of my life than from any other. I am especially close to the friends we made in those early years; the 'charter members' I call them. As well as Uncle Nostalgia, all those wonderful people were there and they remember how we started, where we came from, and where we went. Nobody – not even Uncle Nostalgia has a right to do an 'alternative history' and facts must always remain unaltered..
Nostalgia should not be considered to be an affliction, but to be embraced as a blessing. It has been proven to have beneficial effects on the human mind. The only way to rid ourselves of a negative thought is to replace it with a positive. We cannot hold a vacuum in our head (now … now  … Lads!!) and this is where Uncle Nostalgia comes to the fore. He reinforces feelings of connectedness and self-esteem. Stress gets pushed out the back door.
I trust that Mrs Youcantbeserious also has an Uncle Nostalgia. This is great! There will never be any mention of a contrary or unreasonable husband. Nostalgia will transform me to come across as witty, fun-loving, smart – and even 'a good dancer in his day!'
You too have an 'Uncle Nostalgia', dear reader. Why don't you sit down this evening, relax and give your favourite uncle a call?
Don't Forget
Nostalgia is remembering the pleasure of an open turf fire – but not remembering that you had to rear the turf!