President's Trophy Final Round
A very good turnout of 45 members and 3 guests arrived at Villamartin to play a course in good condition, although with greens still showing signs of recent hollow-tining, and quite possibly the warmest temperature during a round of any society golf day to date this year. The latter took its toll on some.
A lot was at stake, being the final contributing round to this season's President's Trophy, a President unable to attend due to illness, but in the thoughts of several.
Some of those who had returned from the previous weekend's golfing trip away to Albacete, where Robin Eastman had taken the main prize, appeared to continue being a touch worse for wear, having only got home on the Monday night.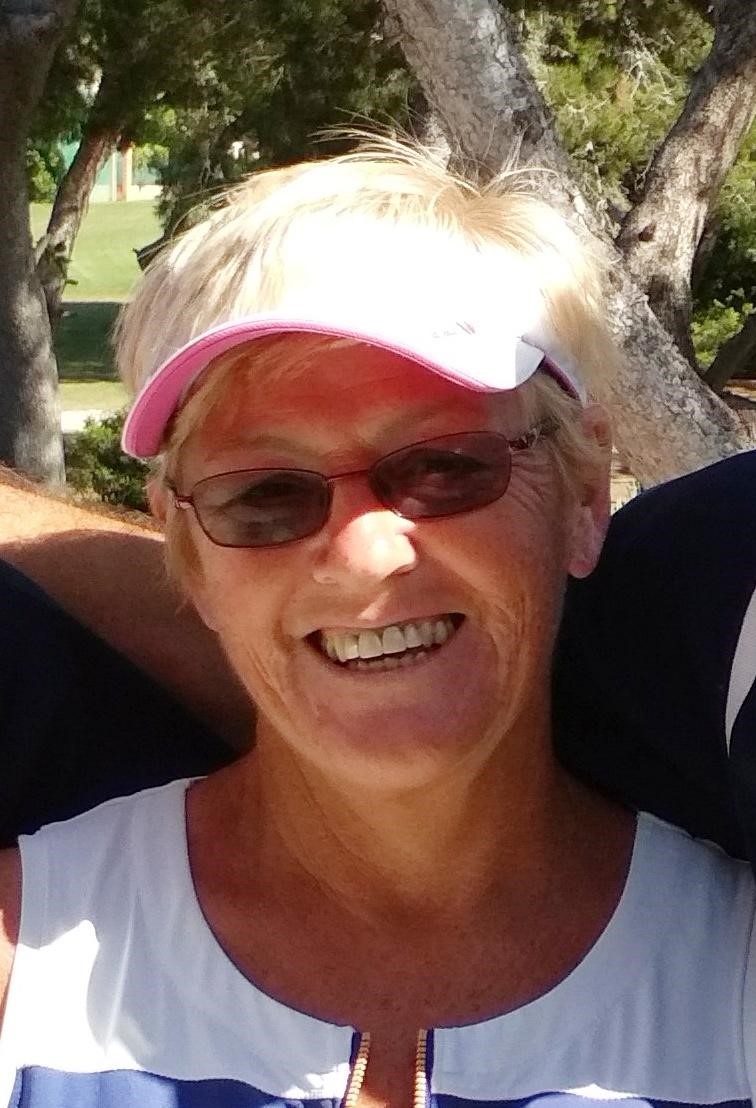 Liz Sully, with a superb 42 points, was easily the day's best scorer. Simon Speak and Keith Wickham were the other two players to beat 36 points, both by two. The rest of the top 20 had little to separate them. Given recent results, as well as today's, it appears that SMGS's adherence to the official handicap system, with amendments being made for each player for each round based on cards delivered, is working, and tightening up the fields. There will, of course, always remain exceptions, as Liz demonstrated.
Returning to the President's Trophy, the final 2018/19 season result, with three scores to count from a maximum of 5 rounds played, was:-
First:  Phil de Lacy (103 points)
Second: Robin Eastman (101 points)
Third: Tony Smale (95 points)
Their placings have absolutely nothing to do with them all being committee members!!
The day's results, by category and in reverse order, were the following:
Bronze Category: 5th Norman Padmore (27 on CB), 4th Mike Jordan (30 on CB), 3rd Ron Stenhouse (30 on CB), 2nd Mick Seymour (31) and 1st Keith Wickham with 38 points.
Silver Category: 5th Adrian Roberts (30), 4th Phil de Lacy (31), 3rd Alan MacDonald (32), 2nd Bob McKeegan-Brown (71 on CB) and first Liz Sully with a magnificent 42 points.
Gold Category: 5th Stephen Jones (32 on CB), 4th John Humphries (32 on CB), 3rd Colin Smith (33), 2nd Darren Hancock (34) and 1st Simon Speak with 38 points.
Nearest the pins (sponsored by Property Shop): Hole 6 Per Arne Skarnes, Hole 9 Mick Roscoe, Hole 13 Brian Mulligan, Hole 17 John Humphries.
Abacus (sponsored by Mike Kaylor IPTV): John Rose
Best Guest Winner: Rick Lewis (35)
Our thanks go to all Villamartin staff for their contribution to a very enjoyable day. Next week we will be at Lo Romero, then on following weeks at Las Colinas and Vistabella. Keep up to date with all SMGS matters by logging on to our website www.smgs.org or simply give Captain Tony Smale a call on 628227687.