Chinese rising star Leo Ye Hongli will join Absolute Racing in the Blancpain GT World Series Asia at the Suzuka International Racing Course on June 22/23. The 27-year-old driver will pair up with Yuan Bo in the #912 Absolute Racing Porsche 911 GT3-R.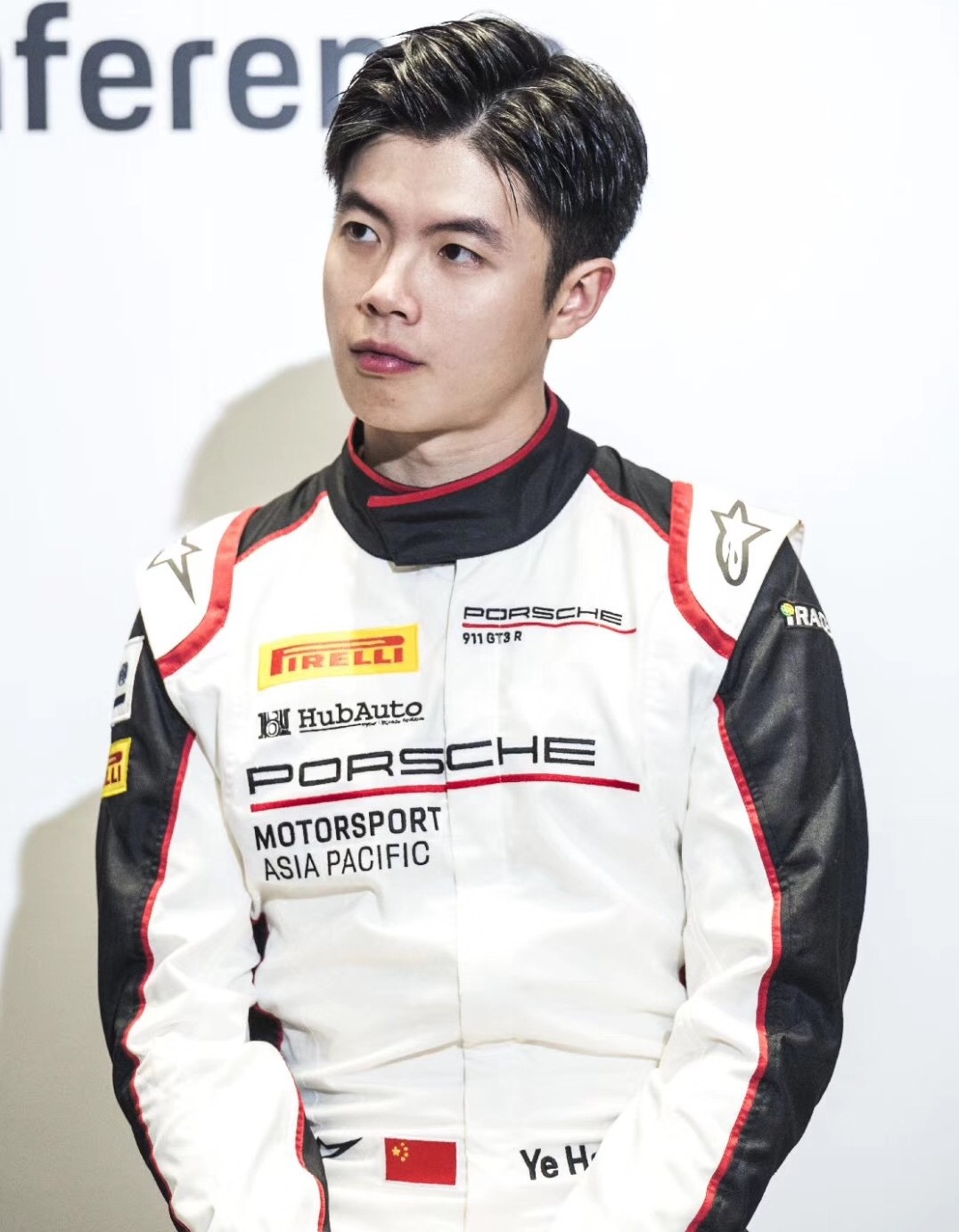 Leo Ye, who has earned accolades in the Japanese Formula 3 Championship and Asian Le Mans Series, debuted in the Blancpain GT Series Asia in 2017 and took part in the first three events of 2018, finishing second overall in Round 3 in Buriram.
The 2018 China Touring Car champion is no stranger to Porsche cars having represented China in the first running of the FIA GT Nations Cup last year in Bahrain at the wheel of a Porsche 911 GT3-R.
Absolute Racing is leading the GT3 teams' standings as Yuan Bo lies ninth in the GT3 Silver Cup.
"I'm thrilled to be joining Absolute Racing for Blancpain GT World Challenge Asia at Suzuka", said Leo Ye. "I'm looking forward to racing with Bob. I can't wait to get started and back up to speed. Hopefully we can have a great result and the team can work together to get the best out of it."
Speaking about the team's newest signing, Team Director Fabien Fior said, "We are very happy to have Leo on board. Leo and Bob will be a good team together. For a Chinese team like us it has a special meaning to run one of our Porsche cars with an all Chinese line up. I'm looking forward to seeing how our cars get on this race after our strong performances in Malaysia and Thailand."
2019 Blancpain GT World Challenge Asia Season Calendar:
Rounds 1&2, April 6-7, Sepang International Circuit, Malaysia
Rounds 3&4, May 11-12, Chang International Circuit, Thailand
Rounds 5&6, June 22-23, Suzuka Circuit, Japan
Rounds 7&8, July 6-7, Fuji International Speedway, Japan
Rounds 9&10, August 3-4, Korea International Circuit, South Korea
Rounds 11&12, September 27-28, Shanghai International Circuit, China
About Absolute Racing:
Founded in 2010 by motorsports specialists Ingo Matter and Fabien Fior, Absolute Racing rapidly grew into a formidable force and a powerhouse in the region.
Currently operating from Shanghai, Zhuhai, and Sepang, Absolute Racing has captured victories in every major racing series it has entered including the Asian Le Mans Series, Audi R8 LMS Cup, Blancpain GT Series Asia, China GT Championship, GT Asia Series, Intercontinental Le Mans Challenge, Pirelli World Challenge, Porsche Carrera Cup Asia, Formula Masters Series and F3 Asian Championship certified by FIA.
Enjoying tremendous success both on and off the track, Absolute Racing brings experience, trust, and credibility to all brands and partners associated with the team.
With a strong brand presence and identity, Absolute Racing offers different levels of Customer Racing services. It was no coincidence that a world-class race proven sports car outfit like Absolute Racing was appointed as the sole motorsports organisation to manage the prestigious Bentley's Customer Racing programme in Asia and USA. Today Absolute Racing partners with Audi Sport customer racing Asia and Porsche Motorsport Asia Pacific.
As a major player in one of the fastest growing sports in Asia, the Team is able to take any driver on a journey through the junior formulas to the top level of the sport in the most professional environment.