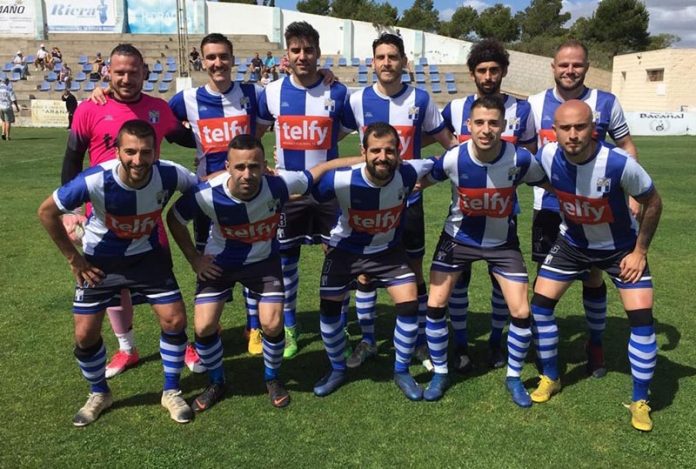 BY STEVE HIBBERD
Most of Spanish league football has reached its conclusion, although there still is the small matter of play offs to be decided.  As regards local Alicante region preferente division, it is now known who will play who regarding play offs to the tercera division.  Champions Intercity Alicante must travel to Utiel to play their first leg, whilst runners up Villajoyosa will need to make a long trip to Castellonense, for their first match.  Hercules ´B´ (who just pipped Independent Alicante into the 3rd and final spot) have been rewarded with a home tie against Recambios Colon.
For the first time ever, winners of the 4 preferente groups have been included in the Copa de Rey (Spanish FA cup).  Alicante Intercity must play Puzol, then winners of Recambios Colon and Denia tie, for the right to play in the preliminary round of the national cup.
Aspe (16th), Villena (17th) and Torrevieja (18th), have all been relegated to local regional div 1, and will be replaced by Torrellano and Murada (plus one other).  Which team/s will replace any of those promoted to tercera division (if any, for there is no automatic promotion), will be decided by Valencia FA at a later date.
Thader Rojales have parted company with manager Jose Reina and sports director Adrian Pastor by mutual consent.  Their 3 seasons in charge have seen the team no lower than 7th place, plus in their first season of 16/17, a play off slot was successfully secured.
There are also expected to be changes on the Thader board of directors (including president).  Not since 07/08 season have the team played at tercera division level, a status in which they fully intend to make a return.