ANDREW ATKINSON reporting from Los Montesinos on the 2019 European and Local elections.
THE 2019 European and Local elections saw the PSOE of Los Montesinos win the municipal elections under the leadership of mayor José Manuel Butron – with seven councillors – getting 63.56% of the votes.
"Thank you all for your amazing support in giving us the opportunity to look after Los Montesinos for the next four years," said jubilant mayor José Manuel Butron.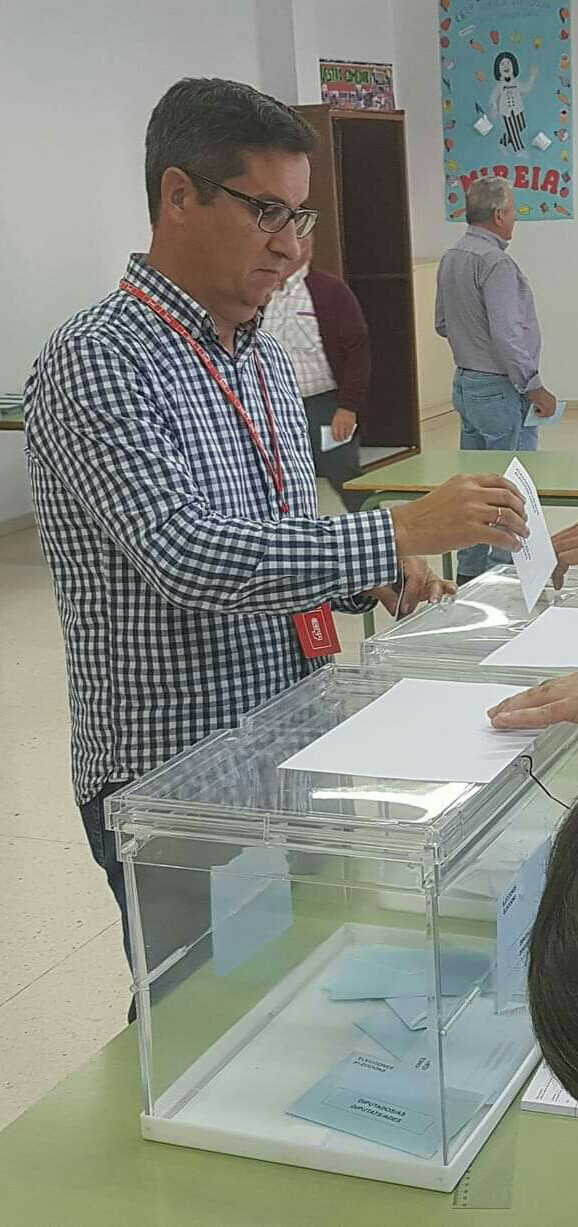 The result was the PSOE's biggest percentage victory in their history.
The PSOE won the European elections in Los Montesinos with almost 900 votes.
The PSOE won seven of the 11 seats at the local elections (Los Montesinos) announced after voting took place at the Public School Virgen del Pilar.
Los Montesinos, Alicante, town has a population under 5,000, with many supporting the long term Mayor Butron, who announced this month the Town hall are 2.5m euros in the black.
Mayor Butron said: "Thank you all for attending and supporting our campaign for the PSOE party of democracy.
"Voting makes us all equal – giving us the freedom to speak our mind."
Mayor Butron added: "Voting makes it possible to decide how Los Montesinos town will be managed in the future.
"Thank you once again for all the support in looking after Los Montesinos for the next four years."