In theory a shotgun start should begin with a big bang but 33 members and 8 guests fired off their opening tee-shots in eerie silence, an ominous sign that the Noise Abatement Society has a Spanish branch. A combination of calm, warm conditions and kindly pin positions meant that high scoring was a strong possibility and so it proved with the winners of each of the three divisions giving par a skelp in the ear.
The Vikings conquered swathes of England, France and Russia (Scottish editor's note: they lost to the Scots at the Battle of Largs 1263). To this list we can add Vistabella after our own Viking – Norwegian Kyree Skarsmoen – topped the scoring with a whopping 42 points. An incredible achievement but sadly 5 points shy of the All Bandit Comers record of 47 shot earlier this year.
Mick Roscoe's 39 was wonderful too, especially noteworthy for churning out eleven 3's on his card. Consistently scoring net par after net par has earned him the moniker "The Grinder". Barry Lane's impressive 38 seemed rather paltry in the circumstances but well done to him and the other prize-winners.
At the presentation, the ego of Gold Division players needed serious massaging after it emerged that none of them managed to get on the green at the par 3 11th. The pain of the elite was palpable (as was the sniggering of the lower orders).
Winning results, by category and in reverse order, were the following: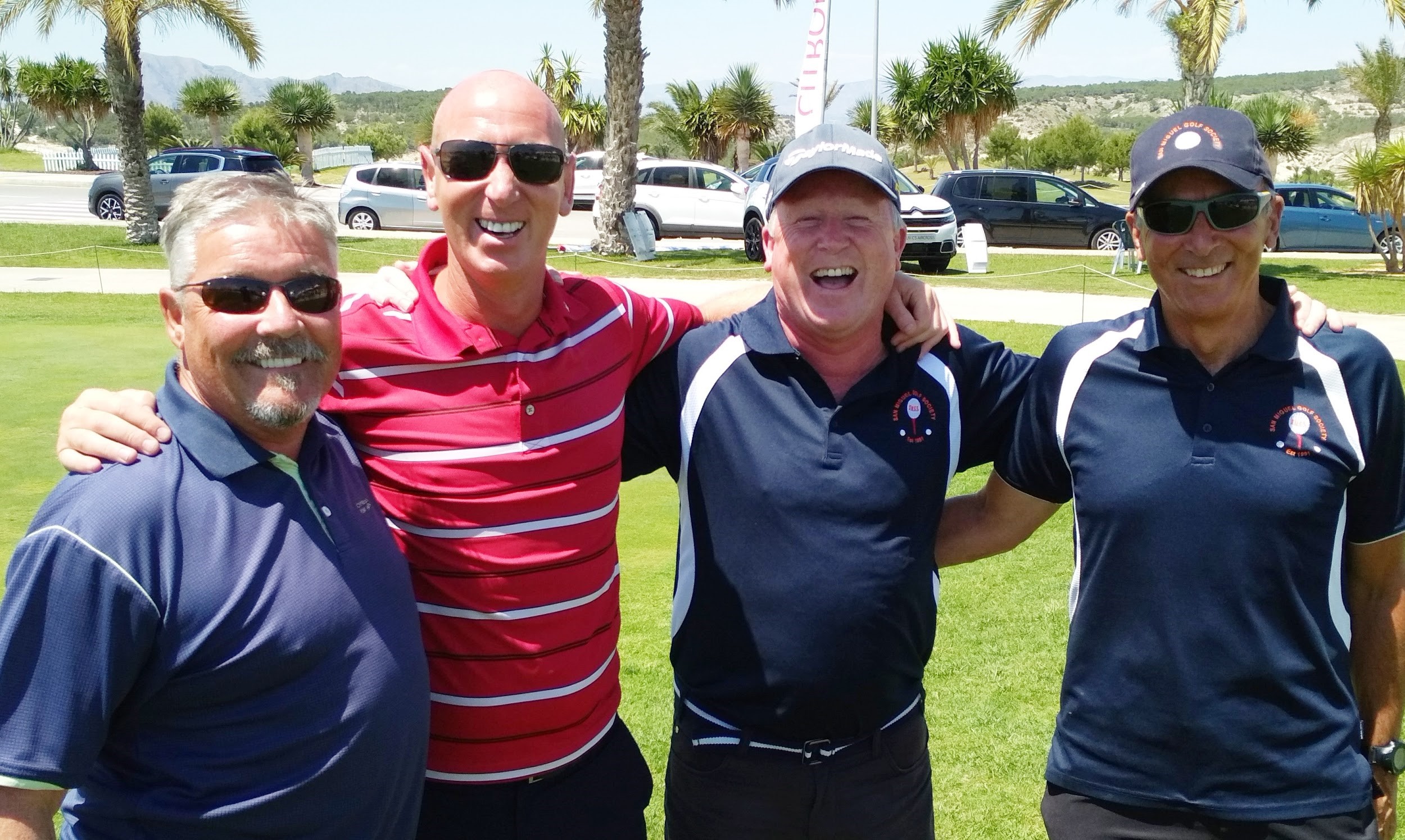 Bronze Category: 4th Mike Jordan (35 on CB), 3rd Keith Wickham (36 on CB), 2nd Norman Padmore (36 on CB), 1st Mick Roscoe (39)
Silver Category: 4th Rod Wilcox (34), 3rd David Gibson (35), 2nd Brian Mulligan (37), 1st Kyree Skarsmoen (42)
Gold Category: 4th Hugh Reilly (32), 3rd David Alderdice (37), 2nd Denis Ryan (37 on CB) and 1st Barry Lane with 38 points.
Nearest the pins (sponsored by Property Shop): Hole 2 John Rose, Hole 7 Kyree Skarsmoen, Hole 15 Norman Cahill
Abacus (sponsored by Mike Kaylor's IPTV): Adrian Roberts
Best Guest: Andy McDonald (38). Second Best Guest: Keith Little (33 on CB). Third Best Guest: Mike Jones (33 on CB)
Our thanks go to all staff at Vistabella for their contribution to the day. Next week we will be at Altoreal, then on following weeks at Villamartin and Lo Romero. Keep up to date with all SMGS matters by logging on to our website www.smgs.org or simply give Captain Tony Smale a call on 628227687.