A large contingent turned out for Captain's Day with most of them gathering at the first tee to see Captain Eldon Carey fluff his drive. As Captain he was allowed a mulligan and this shot was sliced close to the outbounds, not a very auspicious start to his round.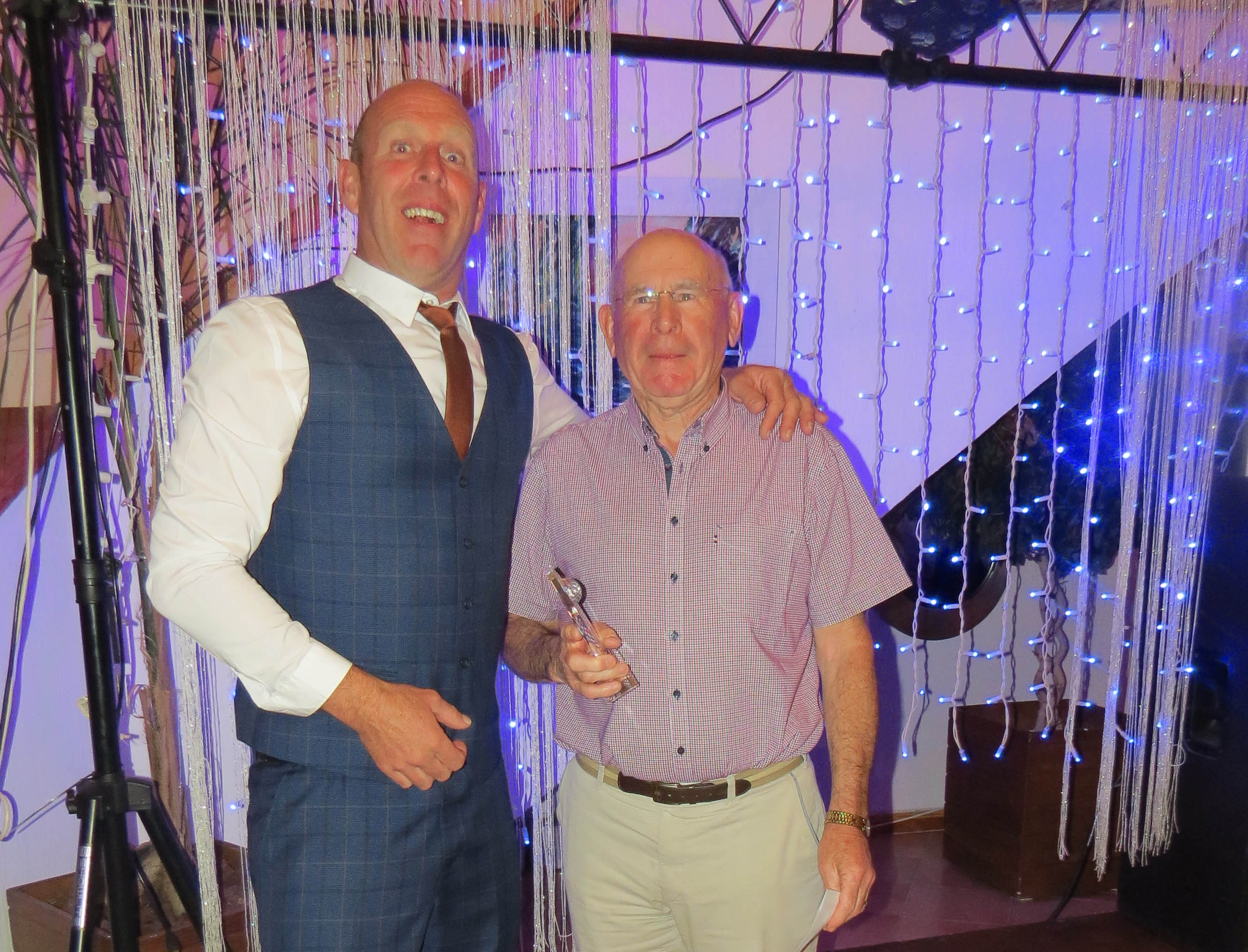 Everyone enjoyed a great day on the course and an even better evening at Los Angeles with Eldon taking on the starring role ably assisted by Alan. The restaurant did us proud with fantastic food and great service, thank you.
Thanks also to all who made the day a success especially Rory, Hazel and the staff at Paddy's Point also Paul, Mick and Myra and all our generous sponsors.
3rd place on the day went to Eldon's Dad Tony with 34pts, 2nd Alan Cuddihy 34pts c/b and the winner was Ted Duffy on 35pts.
Most Improved 2018/19 – Neil O'Dowd. Clubman of the Year – Gene Duffy. Order of Merit Winner – Joey McAvoy. Golfer of the Year – Elsie Cowie.
Photos show Captain Eldon Carey with winner Ted Duffy and President Rory Lee with Order of Merit Winner Joey McAvoy.