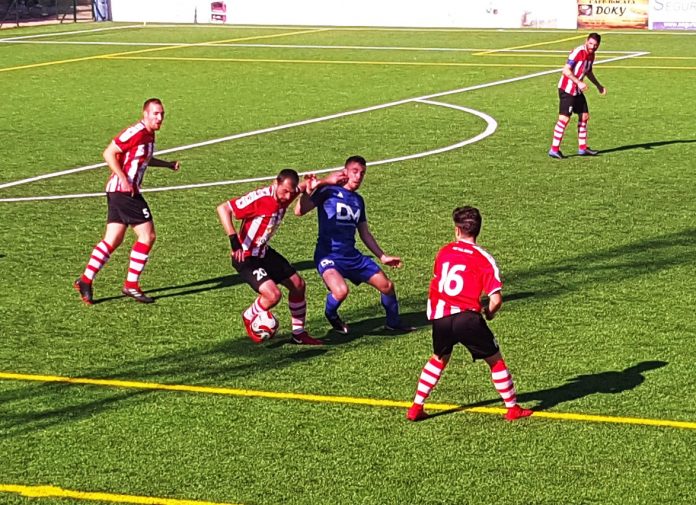 CF Rafal 1 – 1 CD Montesinos
CD Montesinos along with a loyal band of 50 plus supporters made the journey along the CV91 in search of the points that should, perhaps, guarantee their tenure in the division. In a forgettable first half, it was Rafal who held the upper hand for most of the 45 with Carlos saving yet another one to one early on.
Surely a strong contender for player of the year? Another challenger for that award should be Carlos Lorente, who, on 12 minutes, almost broke the deadlock only for his shot to hit the side netting. The half ended with Alex poking a half shot against the base of the post.
Overall, a largely forgettable half of what can only be loosely described as football, with both teams looking not to lose rather than make an effort to win.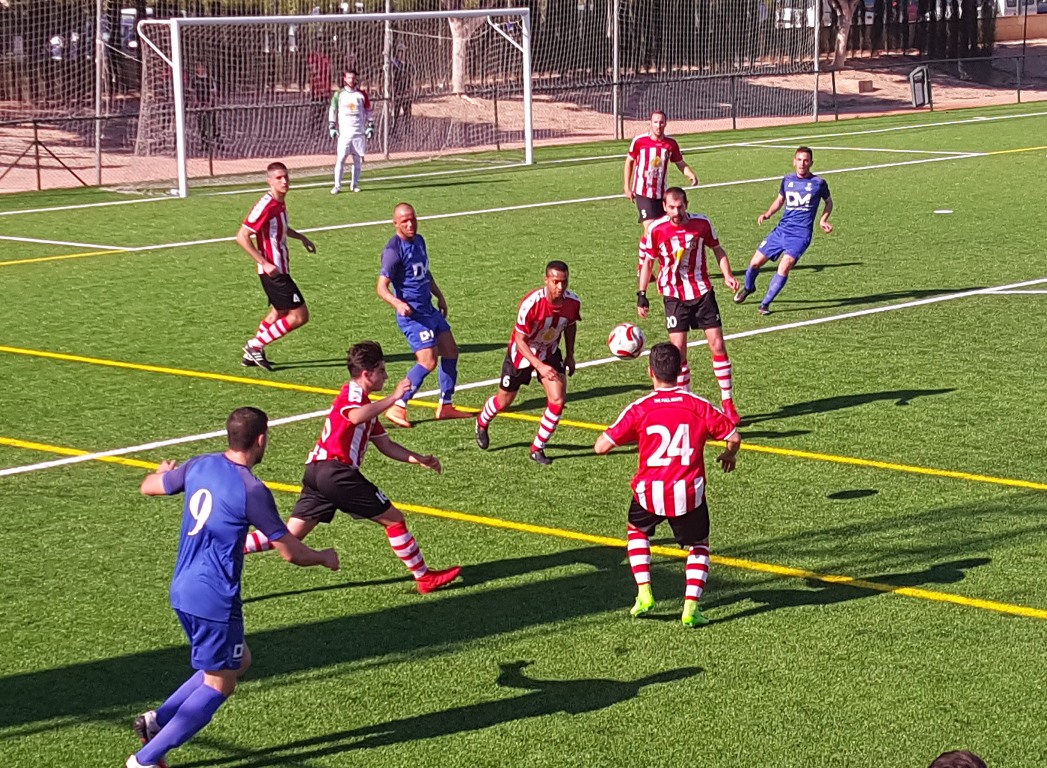 HT: CF Rafal 0 – 0 CD Montesinos
The second period started again with the game stuttering to get started and no real flow to it. It was with some surprise then, that on 69 minutes, came the breakthrough! Another punt up-field saw Alex win the header, flicking the ball onto Carlos Lorente, who advanced and slid the ball beneath the goalie.
Could Monte hold fast and secure the win? Rafal, stung by the goal, pressed forward again with some aggressive and occasionally, dangerous play and on 81 minutes, were unlucky to see a swiped shot clip the outside of the post and go out. However, just when Monte thought they'd weathered the storm, sloppy defending allowed Rafal to equalise on 86 minutes.
Multiple chances to clear the ball were squandered and the quicker reactions of the Rafal player allowed him to poke the ball home. The home crowd celebrated like they had just gone ahead.
Towards the end, neither side had either the energy or wit to add further goals to what had been, overall, a mostly dire game of football. The final two games of the season will decide Monte's fate along with the results of other teams around them, but, this Jekyll & Hyde team will have to make sure that it's the more aggressive and purposeful of that pair who turn up, if they are to ultimately survive.
Match report by Steve Robinson.
Photo's by Terry Harris