Distracted driving is not something new. It has always been there from rubber necking to messing with the stereo, lighting cigarettes, drinking/eating and even children. The mobile phone has simply added an additional distraction to already overloaded drivers.
Whereas up until recent years the phone was a device for simply talking to somebody, itself distracting enough, the development of the smartphone has brought about a new range of features, and a new range of distractions.
Mobile phones have become an extension of our hands and so normalised to us that many drivers are oblivious to the dangers. Our lives are becoming increasingly digitally orientated. The plethora of social media platforms, chat services and other applications are all calling for the users attention and FOMO (Fear of Missing Out) has become a very real issue for many.
Then we have those who actively engage with such platforms whilst driving. A short glance to read a notification can lead to tragedy but live and recorded video has become very popular and is increasingly leading drivers to record footage whilst at the wheel.
A brief search across social media platforms will quickly reveal drivers engaged in this dangerous behaviour in your area and across the globe. The message is clear. #DistractedDrivingKills
In an initiative first created in the UK by Neil Dewson-Smyth, a serving police officer in Cheshire Constabulary, but now, in its fourth year, gaining global support, #DontStreamAndDrive Day 2019 is set for April 16th. Whilst the day is the main event, it is the culmination of several weeks of pushing the message across social media across the UK and internationally.
In the most recent data published by the World Health Organisation, every 24 seconds someone dies on the road. Road traffic injuries are the number 1 cause of death amongst children aged 5 to 14 and young adults aged 15 to 29.
Smartphones have become the most popular internet-connected device (78% of UK adults use one) and websites around the world have seen mobile devices overtake desktop computers.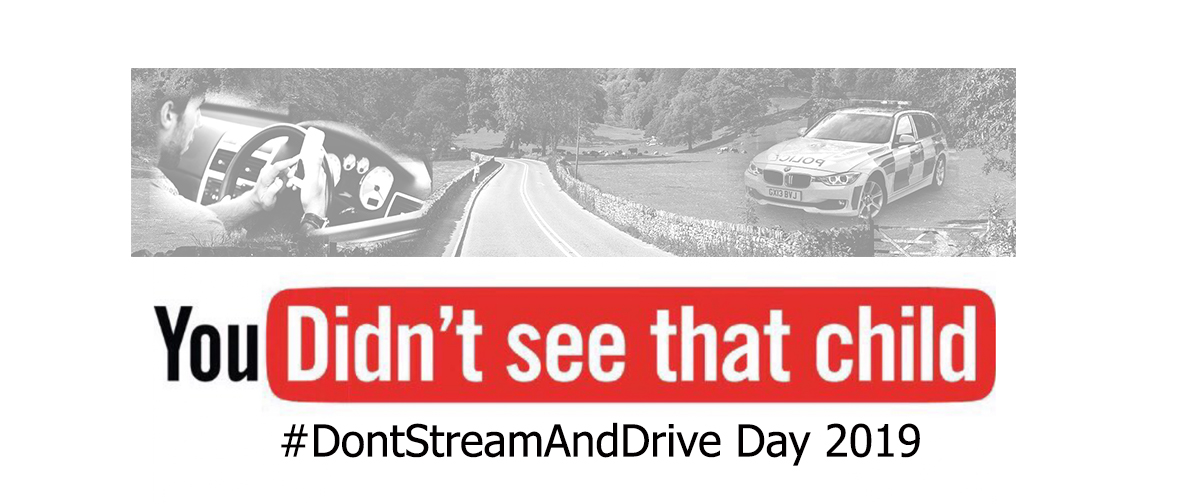 There is a substantial documented research proving that hand held and hands free mobile phone use is a significant distraction and substantially increases the risk of being involved in a crash.
A National Safety Council white paper concludes drivers using mobile phones have a tendency to look but not see (sometimes referred to as 'Inattentional blindness'). A lorry driver involved in a crash that killed 8 people on the M1 in 2017 cited 'Inattentional blindness' in his defence, as he was using a hands free mobile device at the time his vehicle hit a minibus and shunted it into another lorry.
Social media has become the new place to find breaking news and often before the major news outlets. Members of the public have the opportunity, when presented with a situation, to break that news to the internet.
The concept of 'Citizen Journalism' became increasingly apparent when news sources like the New York Times decided that there was little need for their own photographer pool as social media users are now always first on the scene.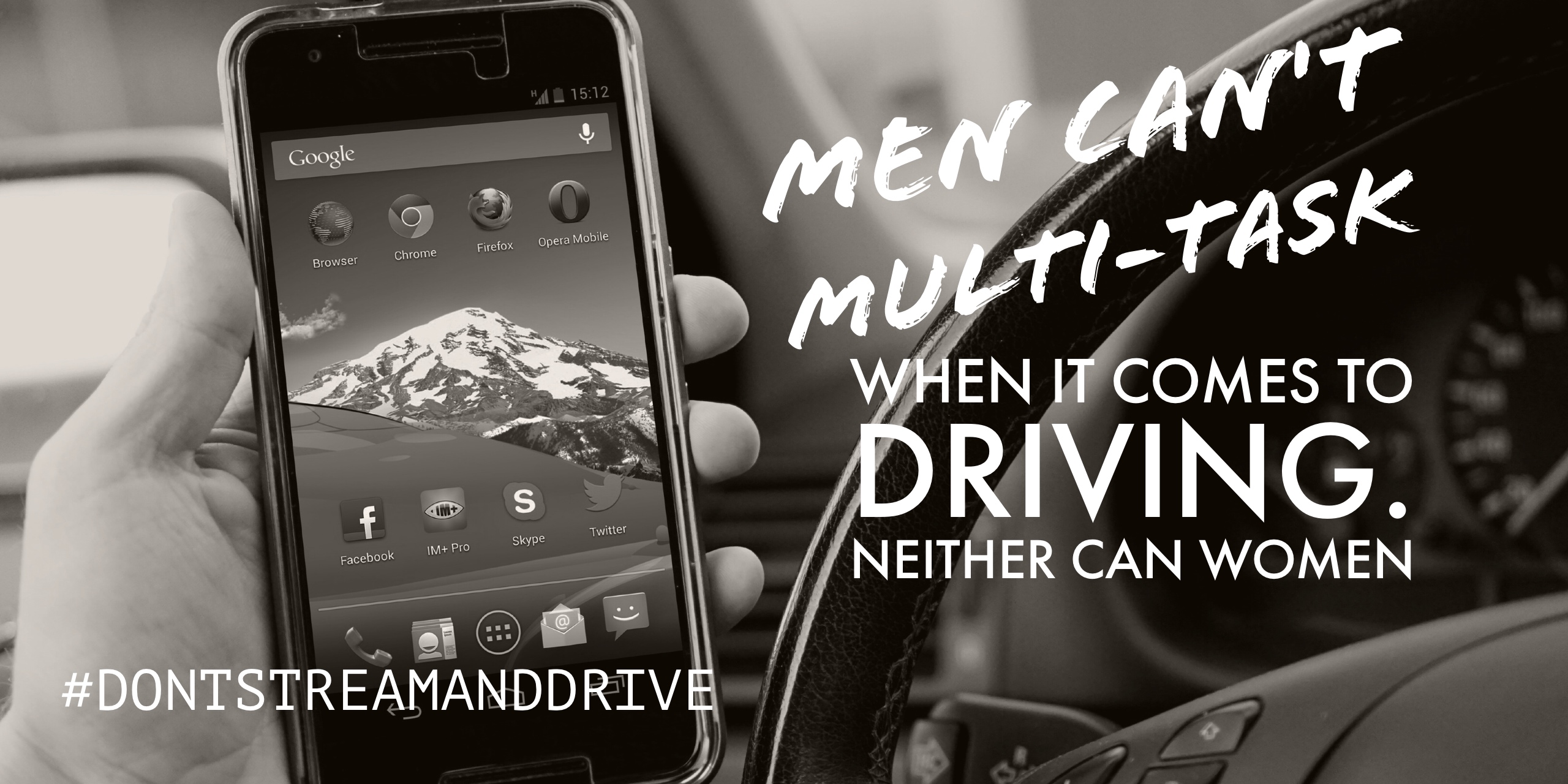 The draw of this is high and is evident by the number of those who record crash scenes as they drive past ( #eRubberNecking ) or how many people record unfolding incidents instead of helping.
#DontStreamAndDrive Day is in its 4th year. It is run entirely on social media and in the last 3 years has attained a social reach of over 100m. Its aim has always been to raise the awareness of the dangers of distracted driving and especially those engendered by recording or broadcasting video.
It is the only campaign of its type in the world and has enjoyed the support of most UK police forces, many other emergency services, road safety organisations, the public and many police officers across the country on Twitter. It takes place this year on April 16th with support from the National Police Chiefs Council, Cheshire Constabulary and the National Roads Policing Intelligence Forum.
Further details about #DontStreamAndDrive can be found at www.dontstreamanddrive.com