Following months of fundraising by HELP at Home Costa Blanca, Tuesday (2 April) saw the presentation of a new 31,000 euro ambulance to the area's Spanish Red Cross.
The event took place at the Emerald Isle Leisure Complex in La Florida, the venue for so many of the charity's fundraising events in recent years.
The ambulance duly arrived bearing the HAHCB logo as well as a dedication to Kathleen Vahey, in who's honour the bestowal was made. Charity President Carmen Perez explained that Kathleen was one of the charity's great fundraisers "she was much loved and is missed by us all."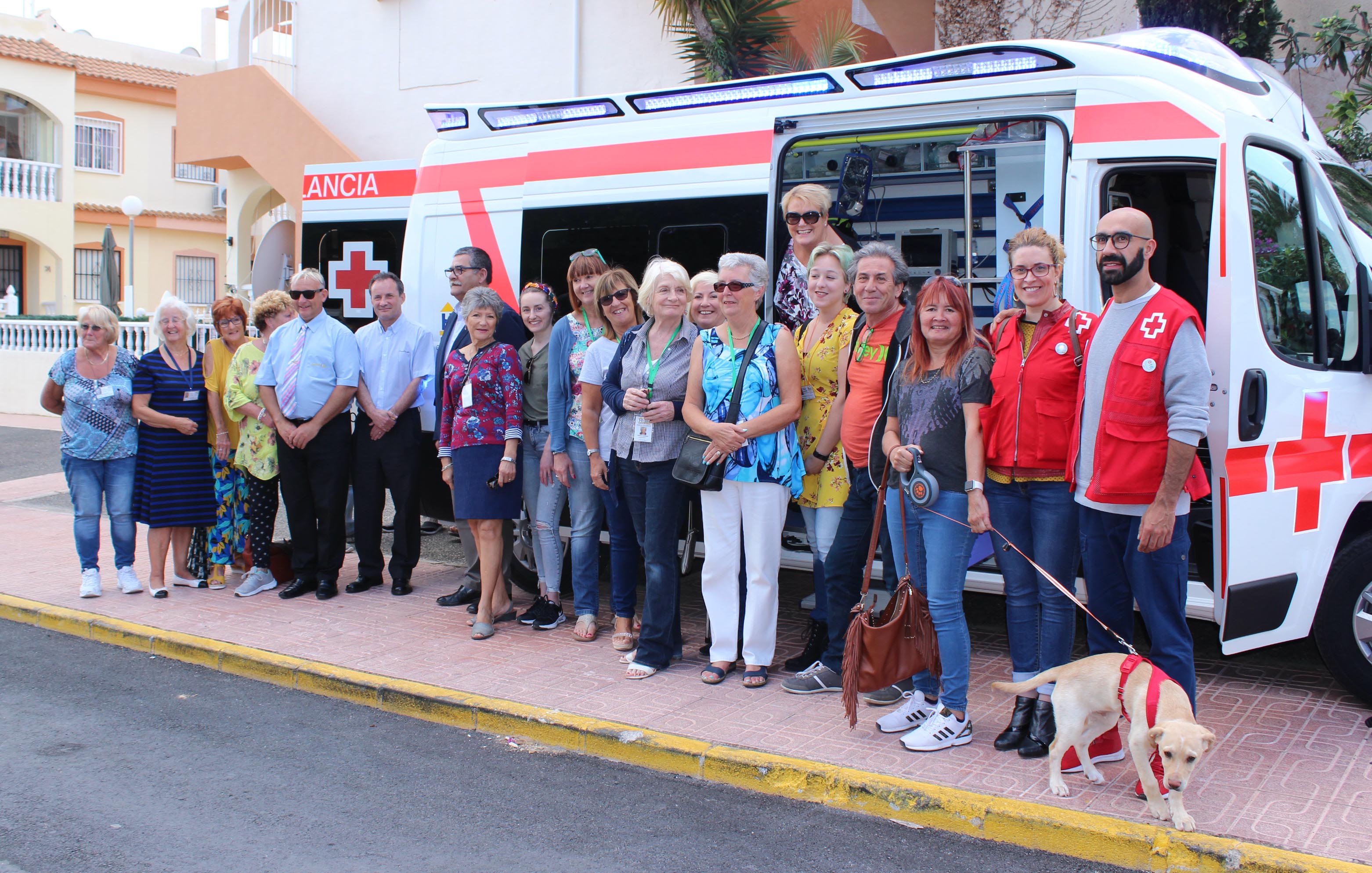 What made the event even more poignant was the attendance of Kathleen's son Karl and her granddaughter Melissa, who flew over from Ireland to be at the ceremony. Karl said that he was extremely proud of the legacy that his mother has left behind.
Although he missed the presentation of the ambulance the mayor of Orihuela, Emilio Bascuñana, joined the reception, where he was able to raise a glass in toasting the new Cruz Roja acquisition as well as HAHCB and its volunteers, who had all made the procurement of the ambulance possible.