Winter Beach activities that will take place every weekend, throughout the months of spring, will get underway this coming Sunday 9th June with a jumping masterclass, trampoline instruction that will take place at La Caleta beach in Cabo Roig.
The announcement was made by the Councillor for Beaches, Luisa Boné, as she unveiled many of the activities that will be held on the coast.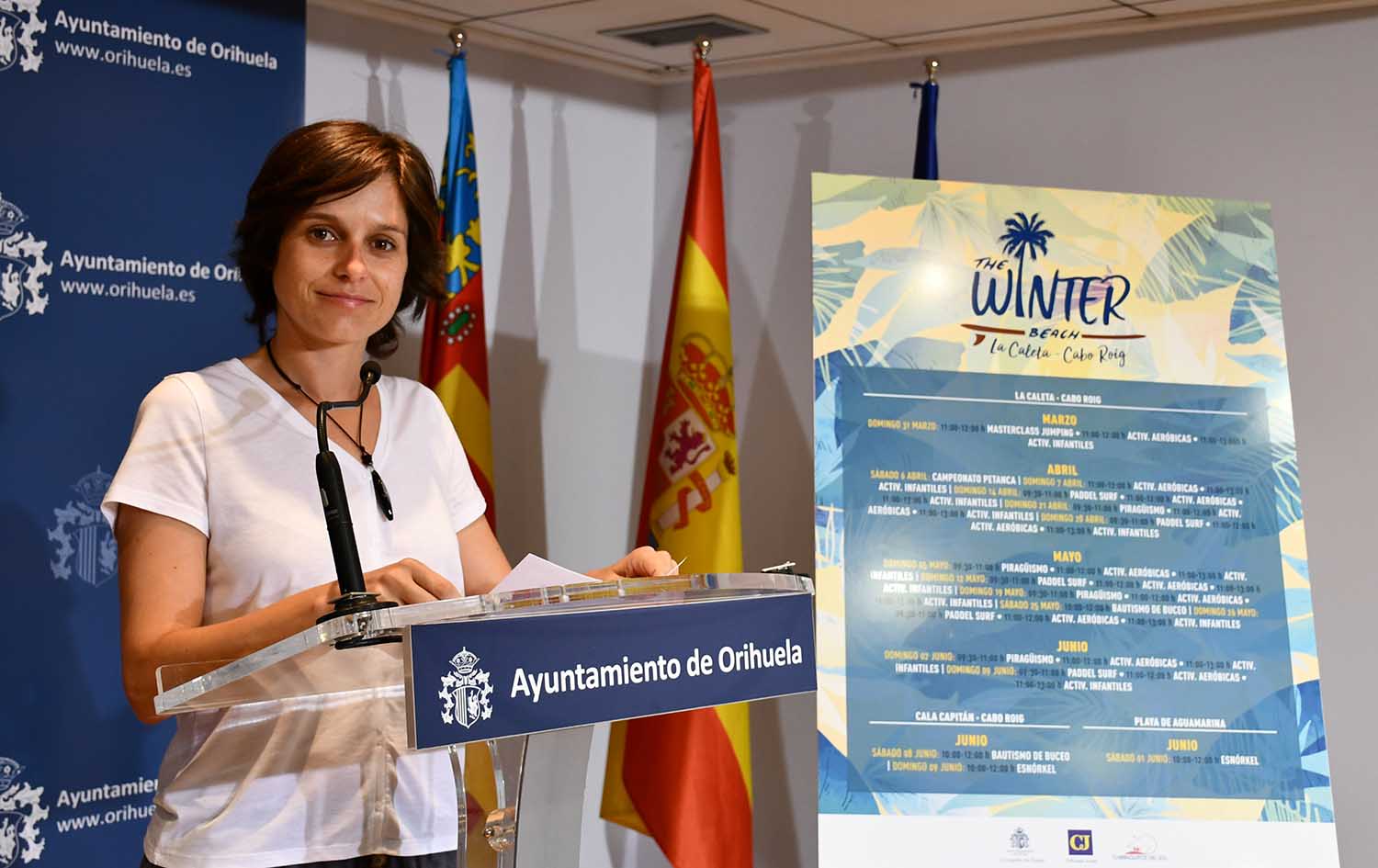 La Caleta beach in Cabo Roig has been selected as the major venue because, according to Boné meets many of the requirements including a sheltered bay, with calm waters, family friendly and it has the services of a chiringuito that is open throughout the year.
The councillor said that "the two previous editions of the Winter Beach were very well received so in 2019 we hope to strengthen the activities and increase the number of participants."
She said that it was launched because of the neighbourhood demand that had been requesting the introduction of sports and leisure activities throughout the year at La Caleta beach.
There will be aerobic activities such as yoga, body balance, aerobics, aquagym, Zumba as well as workshops and games for children that will also have the purpose of raising awareness and education in the conservation, respect and protection of the environment. There will also be aquatic activities such as paddle surfing, canoeing, snorkeling and introduction to diving. During all of which there will be two aquatic lifeguards and a support boat on duty to guarantee the safety of the participants.
The Winter Beach program is designed for all ages. A total of 36 activities have been planned, all free, covering the weekends from Sunday March 31 to Sunday June 9. The idea is that any person, and any family can go to the beach and join the activities that feature on that day.