CD Torrevieja 0 CF Intercity 9 … By Steve Hibberd
There has been much publicity given to Torry's off field events over recent weeks, most of it fairly negative, but at last there seems to be a glimmer of hope for a brighter and more secure future. It lies in the hands of a ´group´ who are supposedly trying to form a new management committee for this famous old club.
It has been revealed that all of the old committee/directors have resigned (except Graham Knight!), but as the official club website has never shown any names we are none the wiser as to who they were!
A debt of over 60,000 euros has been attributed to the club, and mystery surrounds where the 4,000 euro donation from Torry Army has gone. It has been intimated that a number of players from higher leagues are to be brought into the club, but unless they are opting to play for nothing, where will the money for their substantial wages bill come from? All these are questions that remain to be answered!
On the playing side, joint managers Kiko Lopez and Paco Guillen must be wondering just what they have taken on, having only recently returned for a second stint at the club, following their earlier resignations, and when you consider that Torry have not won since early December (over at rock bottom Villena), what the pair didn't want just yet was a game against the runaway league leaders.
And on Sunday evening, by half time, and trailing by 0-3, we could all see exactly why Torry were rooted at the opposite end of the table to their visitors. The team was much the same as had turned out in recent weeks so any talk of an influx of new, more experienced players, had seemingly yet to materialise. Apart from a short period of optimism during the early stages Intercity had dominated in all areas of the park, with the home side camped in their own half for long periods of the game.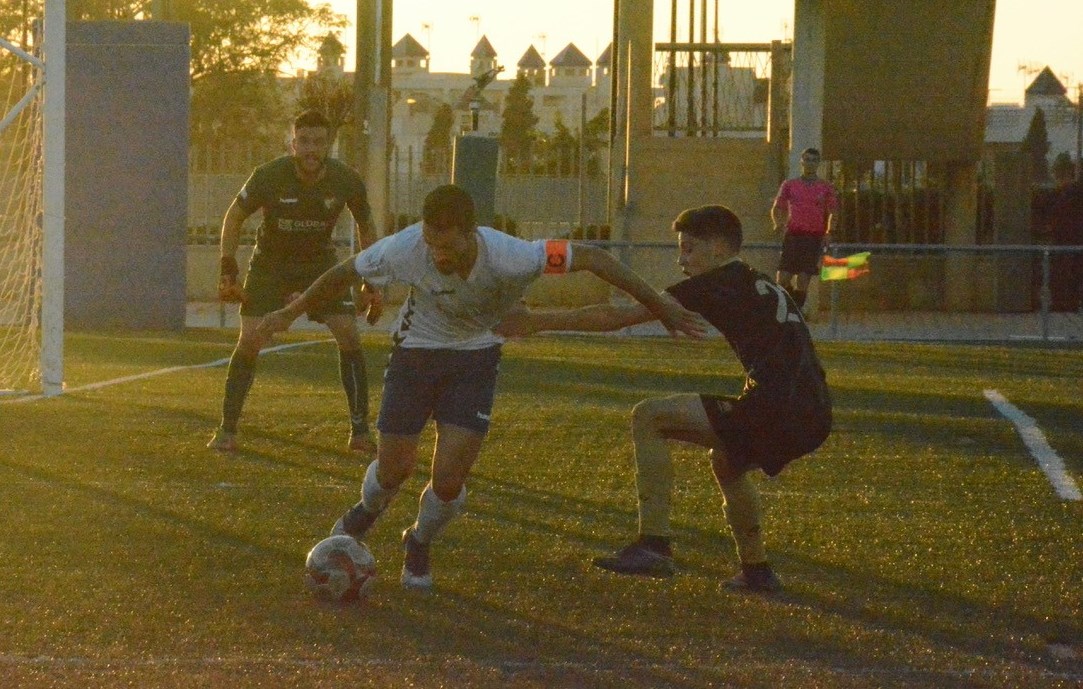 A bright start had earlier seen Alex and Thales both go close, but as the visitors ground their way into the game their superiority soon began to show with Hucha and Luis Garcia creating numerous opportunities from the back.
Indeed Hucha was the provider of the first goal midway through the half when he headed down for Israel to run on and steer the ball past Christo to open the scoring.
Chances then came in abundance with Hucho, Israel and Luis Garcia all going close for Intercity and as the game progressed, and the Torry youngsters tired, Alexis was under no pressure on 40 minutes as he controlled a ball on his chest from a Juanlu cross, to double the visitors tally.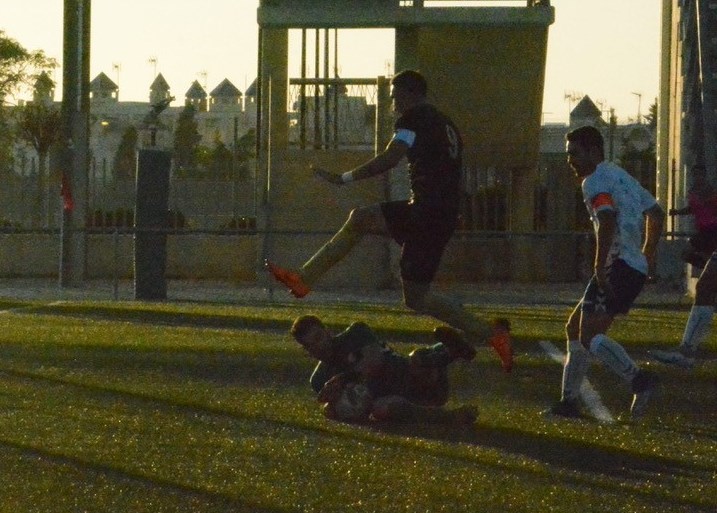 At the other end a genuine appeal was waved away by the referee as Brazilian Thales was bundled over in the Alicante area but as so often happens, the break saw Hucha then take the ball upfield where a theatrical dive saw the referee point to the spot, despite being 40 yards behind play. Hucha dusted himself off and calmly slotted in the visitors 3rd just prior to the teams trooping off the half time break.
If the first half saw Torry caught in a storm the second period saw them completely enveloped in a hurricane as the visitors added a further four goals to their tally as Rafa, Hucha with 2 and an own goal from Tomi inflicted Torrevieja worst defeat in recent years. Quite where they go from here no-one knows but with rumours suggesting takeovers, new players and amalgamations there is still a lot more to be written about this club before we will have the final solutions. Next week, Aspe, we are told a Saturday kick off.