Visitors and staff at the Emerald Isle restaurant can have greater peace of mind in future thanks to the donation of a defibrillator provided by the charity Help at Home Costa Blanca.
The 1,200 euro machine was handed to the restaurant's general manager Gerald Moran by charity president Carmen Perez at a volunteers' meeting.
The restaurant complex plays host to bowls clubs and numerous charity and social events and many hundreds of people go there every week.
Three members of the bowls club and five bar staff members will be trained to use the life-saving machine so that vital first hand can be given within seconds to anyone suffering a heart problem.
The charity has spent more than 10,000 euros to provide defibrillators in Orihuela Costa police cars and an ambulance.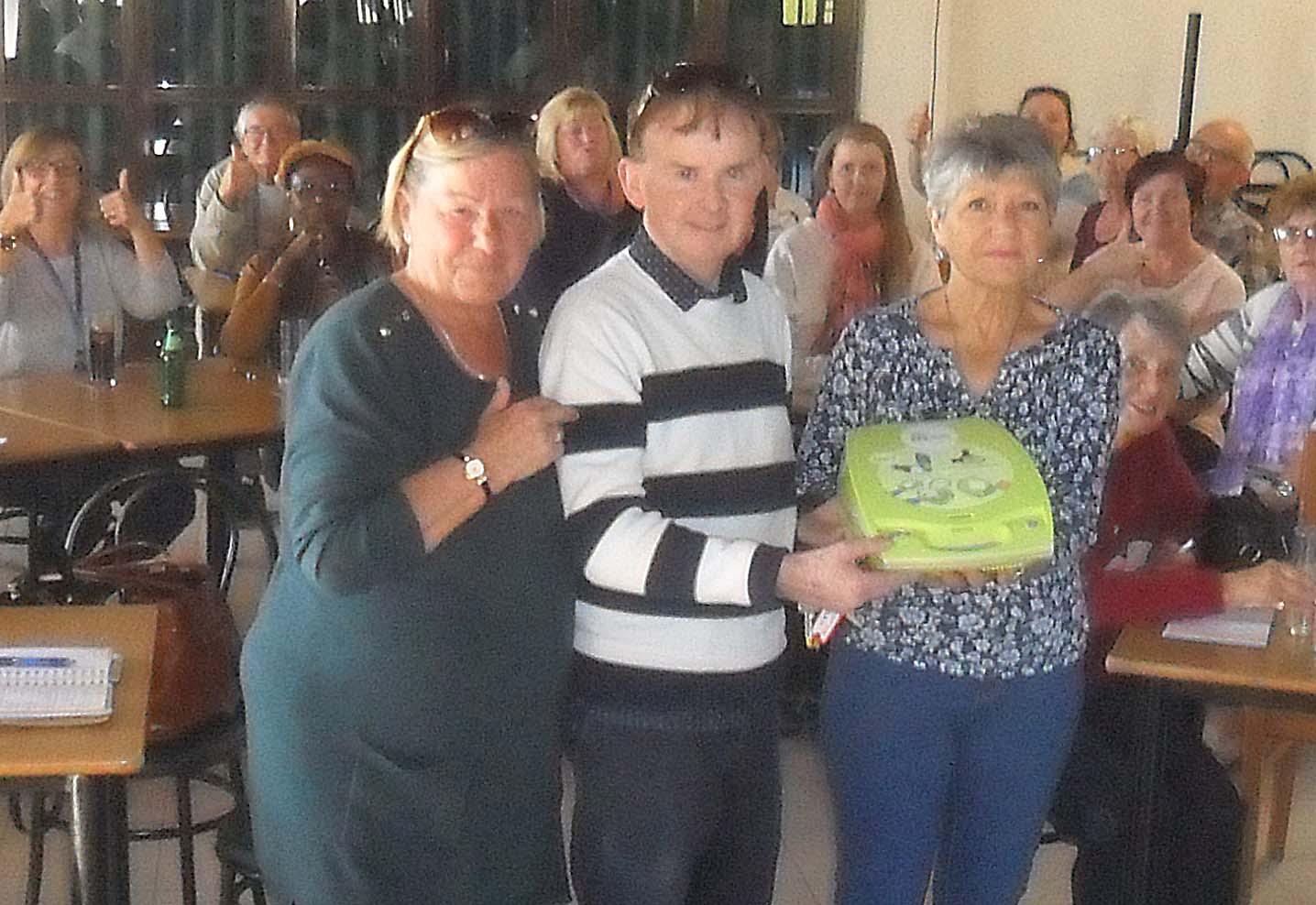 This is in addition to spending more than 30,000 euros in providing a dedicated ambulance which will be operated by the Red Cross.
At the volunteers' meeting members were asked for ideas for future projects to support to provide facilities for local residents. If any reader has an idea for a worthwhile project, please contact the charity's shops either at Cabo Roig or Playa Flamenca.