The President of the Valencian Community, Ximo Puig, travelled to Pilar de la Horadada on Wednesday evening in support of the nomination of Pilar Samper as the socialist candidate for mayor of the municipality.
Puig said that with Pilar Samper at the helm, the town has the excellent opportunity to build on the outstanding work carried out by her predecessor, Ignacio Ramos, who is retiring in May, at the end of his current term.
The presentation was carried out in a hall packed with over 300 residents, as well as current and former councillors. Also in attendance was the regional secretary and autonomous deputy, Manuel Pineda; the joint spokesman of the Socialist Group in the Valencian and Deputy Cortes, Toñi Serna; the director of the presidency of the Generalitat in Alicante, Esteban Vallejo, and the General Director of Cooperation of the Generalitat, Antonia Moreno.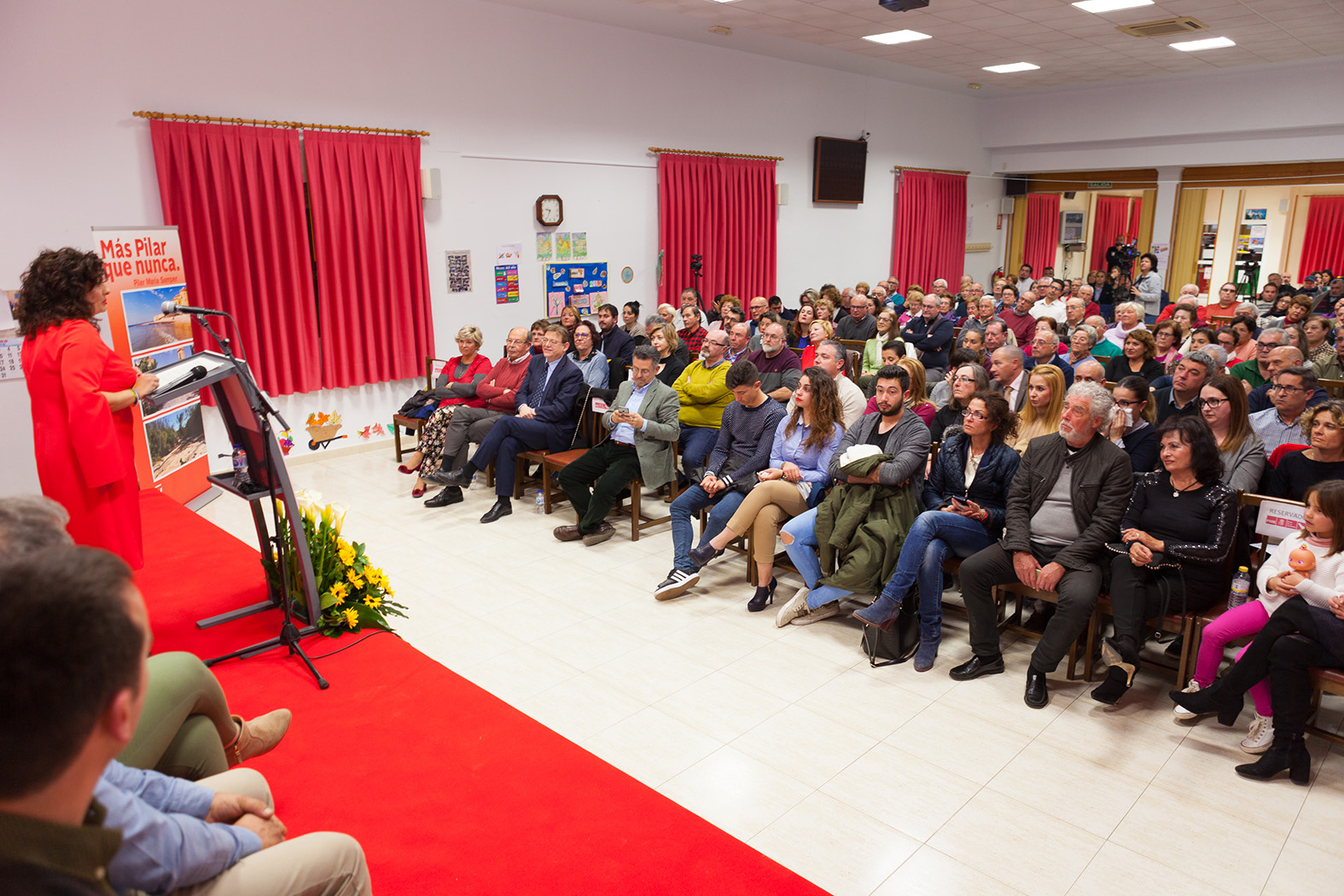 Samper praised the current mayor, Ignacio Ramos, saying" I have admired you since I was a young schoolgirl. You have guided and directed us all. Thankyou for the dedication that you have given to the town and to its residents in a lifetime of politics. Thankyou also for your trust in me. I am sure that I will not disappoint you."
She said "I want to be a mayor because I know that I can help the more than 20,000 people in our town, I know I can do it with your help and support."
Puig, who closed the rally, said how the presentation of Pilar Samper as candidate was very exciting, since "she unites people who think that life is better if you have a positive outlook and she especially values cooperation, freedom, equality and the community."