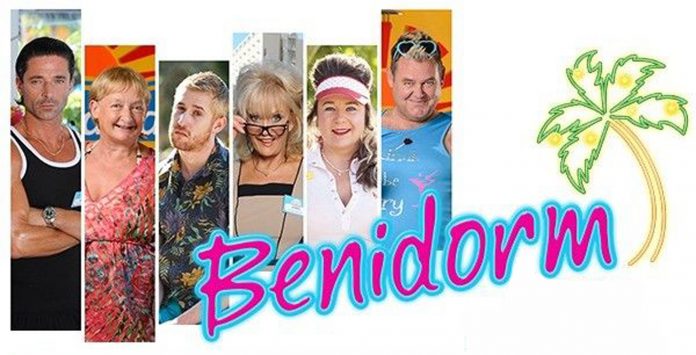 Campoverde Theatre Group is well into rehearsals for their latest supper show "Valentines Special at Benidorm" which is our take on the very popular television series "Benidorm".
The supper show will again follow our popular format of one course meal followed by an evening of laughter and song. We will be performing once again at the Olympia Restaurant at Mil Palmeras that has proved a very popular venue for our shows. Important dates for your diary are Thursday 28th February, Friday 1st March and Saturday 2nd March.
Come along and meet some of the well-loved characters from the Television Series, we have Madge still bickering with her hapless son-in-law, Jacqueline still at her swinging best, The Oracle continuously sprouting useless facts, then there are the hotel staff, Joyce still coming out with great ideas, Janey adding some well needed common sense and of course our very own Mateo who continues to be a hit with the ladies, amongst others.
In true Campoverde style we have added music to add to the story line with well-chosen songs to add to the enjoyment of the show. The show follows the introduction of a Valentines Special to the yearly programme at the Solana Hotel. However, nothing ever runs smoothly!
Tickets are 10€, which includes a one course meal. Tickets can be reserved by calling 626 772 256 or go along to the Olympia when it reopens later this month. Book early to prevent disappointment.