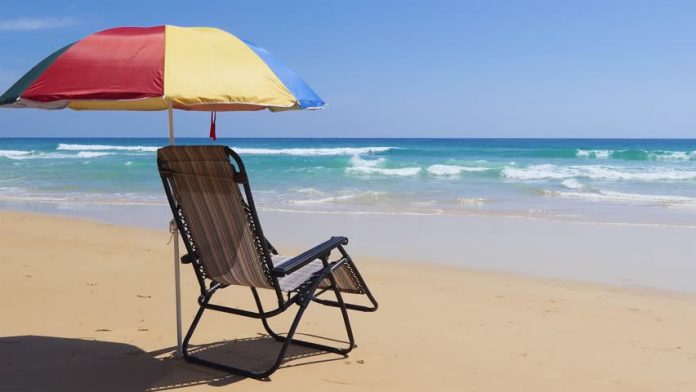 The lifeguard service on Torrevieja beaches starts at eleven in the morning and ends at seven in the evening. This will continue until the end of September. However, for many users the schedule is insufficient.
Much of the coastline is full of sunbathers far earlier than eleven o'clock and remains so until almost sunset, currently 8.45 in the evening. But where we Brits have become used to sunbeds by the pool which are covered with a towel, here on the Costa Blanca, from very early in the morning, the beach seafront is often monopolised by rows of vacant umbrellas, so much so that the Torrevieja council is now issuing fines.
With such offences now included in the municipal ordinances, council officials are usually out very early in the morning and removing vacant umbrellas and chairs. Where they are able to identify the owner they are also issuing fines. A council spokesman said that this situation is particularly prevalent on Playa del Cura and Los Locos beaches. They add that beaches cannot be reserved in this way and neither are the beach cleaning services able to carry out their task because of the placement of the umbrellas, sunbeds and chairs.
However both tourists and residents are asking why such procedures cant be carried out by lifeguards. The money saved in paying additional hours for council officials would be better used employing the socorristas who would serve the additional purpose of assessing the state of the sea, raising the appropriate flags and supervising anyone who is taking an early dip.
Already this summer there have been two deaths by drowning prior to 11 am
The councillor of beaches, Javier Manzanares (PSOE), said that he too would like to see additional hours for the lifeguards but that any extension of the schedule would have a significant impact on the annual cost of the contract, something that would be difficult to fund at this present time.
He added that neighboring municipalities have a similar schedule that guarantees the best assistance in the event of any emergency during the peak hours of the day, when more people are enjoying themselves on the beaches.