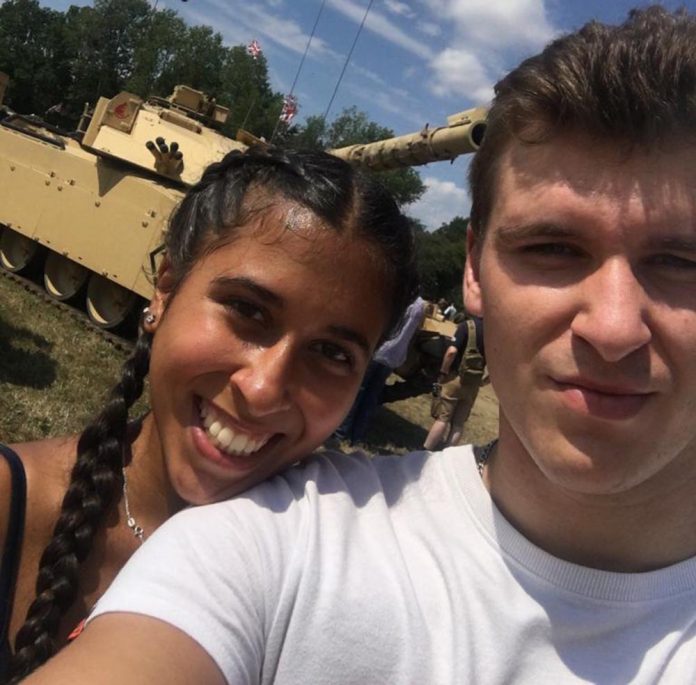 Navy veteran Robert Thomas, 23, is being forced to fork out £300 to get a new passport and re-book his flight after being refused check in at Murcia airport on Friday when staff noticed a slightly damaged passport.
Robert was barred from flying to Gatwick because the check in desk duty supervisor, José, thought his passport had been torn to hide travel to "suspicious" countries. He said that he wasn't allowing him to travel as he may be an illegal immigrant and easyJet would be fined 3,000€
Robert explained that he had only recently left the Royal Navy, having served his country, and his passport was used as ID. As such, it was always on him and in constant use. He explained to José, that he had travelled into Spain on the same passport only two weeks earlier when Spanish immigration had no problem allowing him into the country.
Even the Airport police were confused at the EasyJet employee's attitude, and on seeing the passport themselves his colleagues were absolutely mortified. All they could do was roll their eyes in astonishment.
Having only recently left the Royal Navy Robert was travelling back to the UK for an induction course with a new employer, a job that he might well now lose because of easyJet's inflexible attitude. He was also about to move into a new home in Maidstone, Kent, but that will also have to be put on hold.
Robert's father contacted easyJet customer services who asked to speak to José whilst the saga was being played out. Initially he refused to talk to them, but even when he finally did so he still refused to change his decision.
He said "Suggesting that my son was an illegal immigrant was totally out of order. He was embarrassed at the man's implication. We all felt like criminals as. It couldn't have been more obvious that he wasn't an illegal immigrant. I even showed them my passport, proving that I'm his father".
He added that he will certainly be taking the matter further as Robert was absolutely mortified. "José was just another example of 'a jobsworth' and he shouldn't be allowed to treat law abiding passengers in the way that he did my son. I read every day in the newspapers about thousands of illegal immigrants coming into and going out of Spain. It seems you can travel anywhere in Europe without a passport unless you are European".
EasyJet issued the following statement:
"easyJet can confirm that a passenger was unable to travel on flight EZY8552 from Murcia to London Gatwick on 17 August."
"easyJet works closely with the authorities and complies with their guidance to ensure the safety and security of all passengers and staff. We cannot allow any passenger to travel on their planned flight with documentation damaged to such a degree that its authenticity is brought into question. It is the passenger's responsibility to have suitable documentation for travel."
"The safety and security of all passengers and staff is easyJet's highest priority. We would like to apologise for any inconvenience."