The accumulation of rubbish and dirt in many areas of the Orihuela Costa is not something new. The residents have been denouncing the deficiencies in street cleaning for a long time, culminating with a street protest and demonstration just a few days ago. However, far from the situation improving, it seems to be getting worse.
Most recently the Residents Associations have focussed their attention on the area encircling La Zenia Boulevard which is, without a doubt, the most visited area of the Orihuela Costa, the site of the largest shopping centre in the province. However its surrounding grounds have become a rubbish tip for the deposit of all kinds of litter and plastic, that simply remain on the ground for weeks and weeks without any attempt to clean them up.
Only recently a party of volunteers from the CLARO, the coastal political party, spent half a day picking up litter from the area but despite their efforts the situation seems to be getting worse.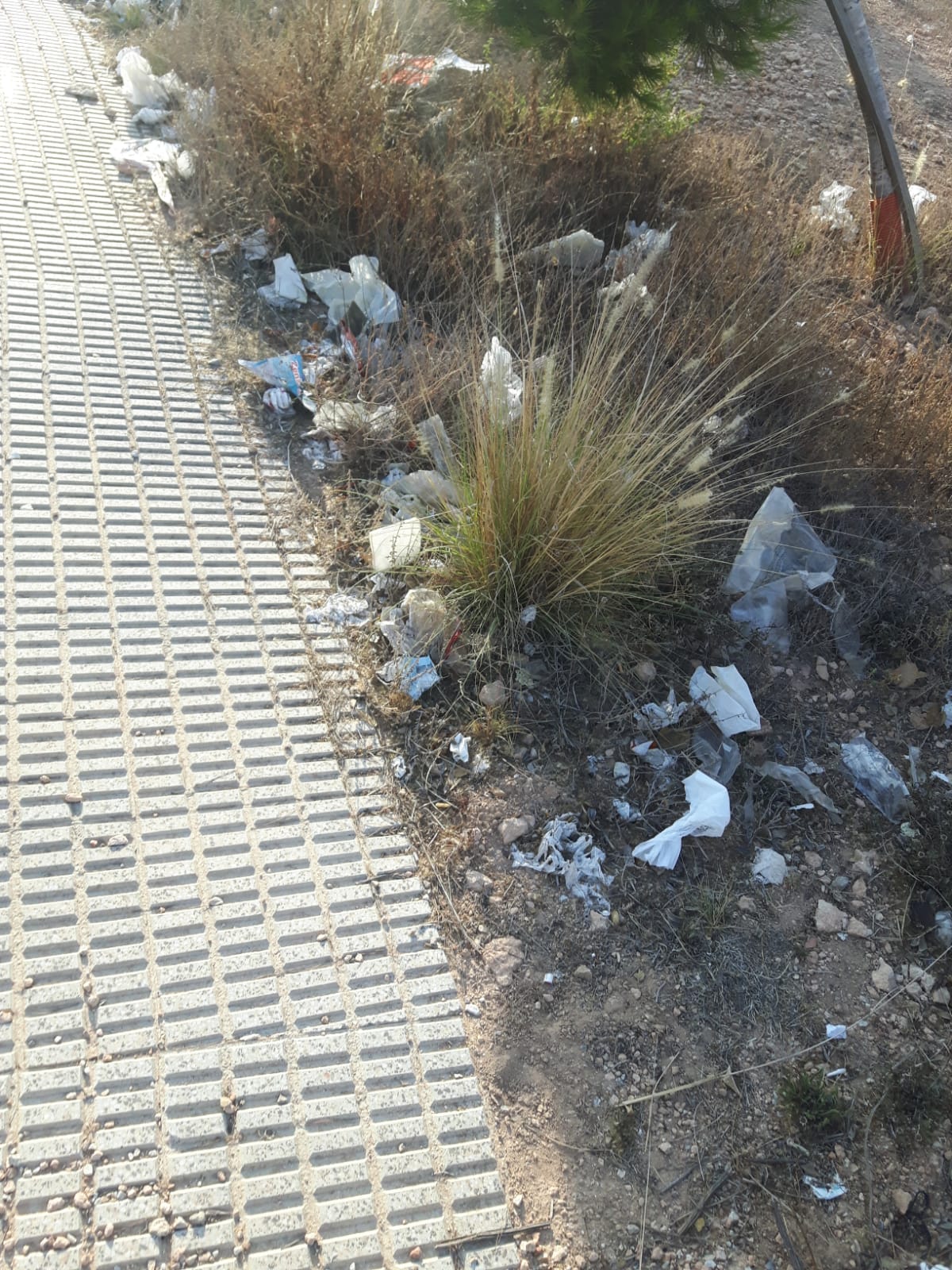 Residents of La Zenia say that they are absolutely outraged that the Orihuela Council is ignoring the problem, despite the centre being the jewel in the municipality's crown.
The Federation of Associations of Orihuela Costa (FAOC) has already been in contact with the management of the shopping mall, hoping to find a solution, although as the surrounds are public areas the responsibility for their cleanliness is the Orihuela Department of Street Cleaning.
An FAOC spokesman said "I spoke with Road Cleaning asking for a solution to the problem and they told me that it was not their responsibility. The area would have to be cleaned up by agricultural workers who were controlled by the Department of Infrastructures. I next attempted to make contact with that department but I got no response."
"The residents say that they are tired of the Orihuela Town Hall passing the ball and constantly failing to solve the serious problems regarding the lack of maintenance "that is producing a bad image of Orihuela Costa to tourists," he warns.
The areas most affected by the accumulation of rubbish, plastic and bottles, are those that adjoin the road to Villamartin, just in front of the shopping centre, the municipal plot used as parking customers of the shopping space and the playground.
La Zenia is not the only urbanization that complains about the lack of cleanliness, a problem that increases in summer when the population multiplies four or five fold. Cabo Roig and Play Flamenca are in a similar situation with dirty streets and overflowing dustbins.
The residents are calling on the City Council to set in motion a plan to clean up the dirt and the refuse that can be found in many areas and that contrasts with the well-maintained beaches where the municipality stands out.