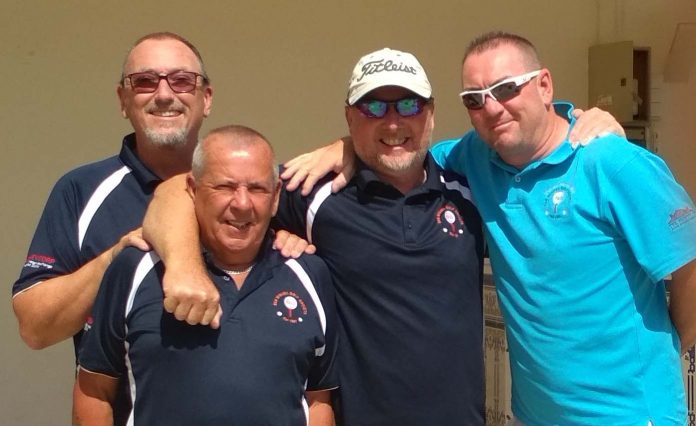 This week found us at Altorreal just the other side of Murcia. In the past this journey has proved a little tricky for some members but today every one of our 37 players arrived on time, raring to go. A drizzle of rain early in the round didn't affect the general playing conditions as the course was in good condition. The greens were a little slow but very receptive.
The day warmed up nicely and the scoring was respectable rather than spectacular. Only John Osborne hit the magic 36 points which probably reflected the fact that the tees were well back.
We always give a prize for last place on the day and this is sponsored by Gordon Wilson and GE Engineering – well today he won his own prize. Not to be outdone Micky Roscoe from The Property Shop who sponsors our nearest the pins prizes took hole 17 and a sleeve of Srixon balls.
Results were: Best Guest Tony Boyd
Nearest the pin 5 – Noel Bannon, 8 – John Osborne 10 – Norman Cahill and 17 – Micky Roscoe.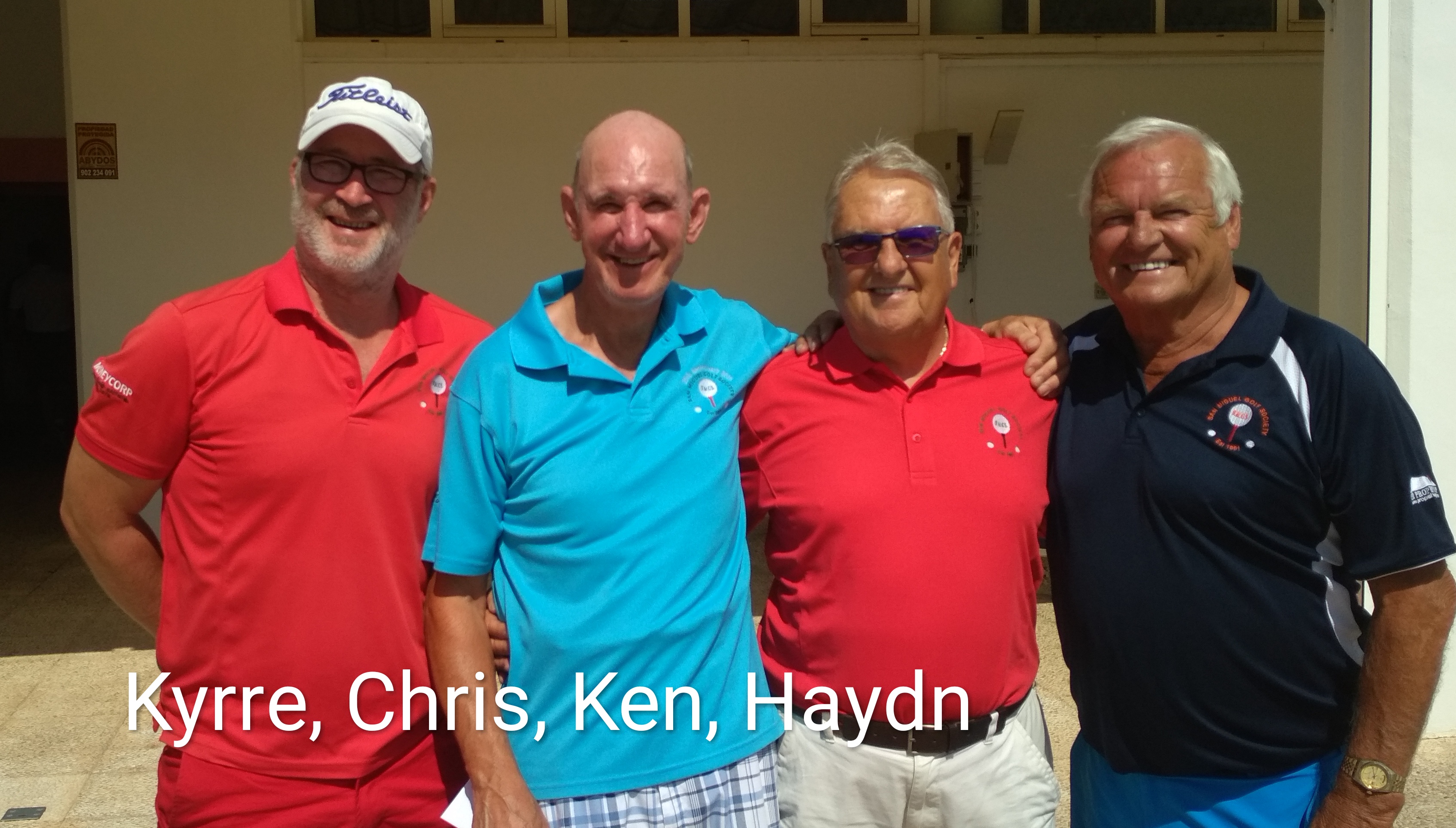 Bronze category – 4th Ken Flaherty 30, 3rd Haydn Williams 31, 2nd Chris Hamblett 32, 1st Kyrre Skarsmoen 34.
Silver category – 4th Paddy Diskin 31, 3rd Norman Cahill 32, 2ndAlan MacDonald 34, 1st Ivan Hanak 35.
Gold Category – 4th John Humphrey 33, 3rd Robin Eastman 35 c/b, 2nd Tony Smale 35 c/b, 1st John Osborne.
Abacus – Gordon Wilson
Our thanks to the staff at Altorreal for their contribution to the day.
Keep up to date with all SMGS matters by logging on to our website www.smgs.org or simply give Tony Smale a call on 628227687 to find out more about the society and its weekly golf get-togethers. Next week we will be at El Valle.