Vistabella hosted Ruby's golf society for this important day in our calendar.
We played a Ryder cup format, where the captains team was pinched against the vice captains team, we also had buggy pairs, nearest the pins and some other challenges so the day was very busy.
The course was tricky but played well and some very good scores were recorded.
The results were; nearest the pins on the par 3's Bill Peters, Ray Batey, Bill Malcolm and Ian Allison.
The best individual score was an outstanding 43 points from Ray Batey which will earn him a large handicap cut I am sure, the two's pot was shared by Nigel Wright and Bill Peters. Best buggy score was Ray Batey and Nigel Wright, but the main event of the day was the team event, and although fairly close the Captains team took the honours and lifted the huge trophy which was kindly donated by Vistabella golf.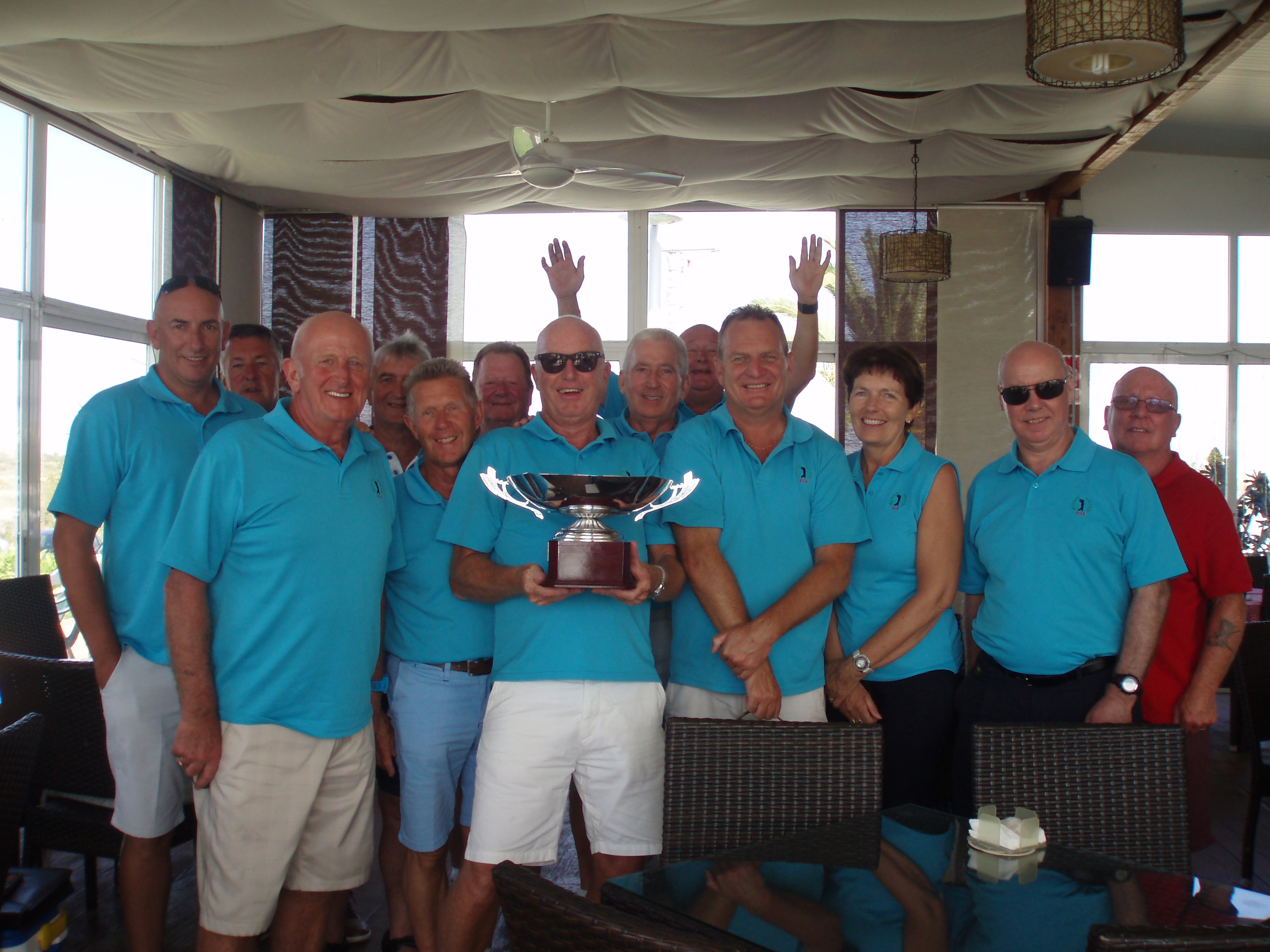 After we had all replenished ourselves with a meal and a few drinks the presentation took place followed by an Auction which raised €300 for the cancer charity AECC. A great day sponsored by Vistabella golf and supported by Ruby's golf society in memory of our former member Ivie Davies.