The main grandstand at the Vicente Garcia stadium, the spiritual home of the troubled CD Torrevieja, who are currently playing their football across the road on the AstroTurf facilities of the Nelson Mandela stadium, has finally been pulled down.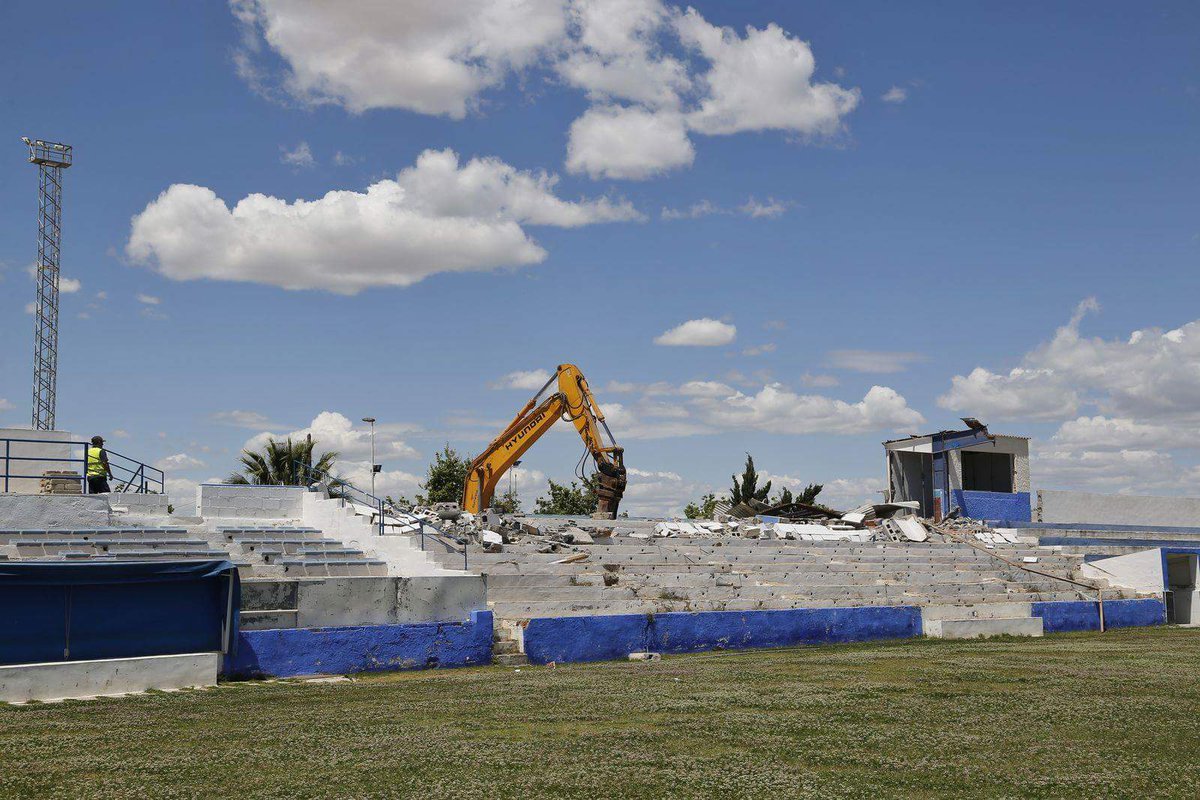 As reported in last week's Leader newspaper, work first got underway on the unlicensed grandstand about ten days ago. At a cost of 163,000 euro the project had been outstanding for four years because of serious structural problems.
The Councillor for Sports, Víctor Ferrández (IU), said that the current project would only see the demolition of the stand and changing rooms, the removal of the rubble and tidying up of the site. Work was expected to be completed in a little over 2 months but that could now be extended because of the discovery of asbestos in the old building. As such it is now expected to be completed by the end of August.
Ferrández said that "the work will ensure that the club is able to return to the stadium for the start of the new league season in September.
The second phase, on which council surveyors are already working, is the design and construction of a new covered grandstand and changing accommodation that will provide the stadium with modern facilities.
The councillor said that he regretted the deterioration suffered by the stadium recalling that in 2014, the PP government first condemned the grandstand but stated that it would quickly be returned to a safe condition. "That action was never taken," he said, "until we had a change of government".
As the stand was in a poor condition, it was not licensed and it was further deteriorating, neither was it considered to be an asset of the City Council, the authorities say that it would have been almost impossible to legalise and refurbish the building. As such the decision was taken to demolish the old and construct a new main grandstand for the club.