In March 2017, SAMM's Balaton Group, who have two Sailfish 18 day boats on the Mar Menor, were contacted by a family in the UK and offered another complete with road trailer and two outboard engines for the princely sum of £300.
"Ginetta" as she was called had been languishing in a field for 7 years and looked to be in a very sorry state. However, after being inspected by the group's leader, Julian Pering, most of the problems appeared to be cosmetic and the boat looked very sound so the decision was made to buy her.
Another group member, Mike Egar, offered to tow her to Spain but was starting his journey in just a few days so an engineer was employed to do a rush weekend job repairing the trailer, not cheap. Quite a stir was cause amongst the other ferry passengers when a gleaming, expensive Mercedes arrived towing a very scruffy looking boat.
After an overnight stop in France Ginetta arrived safe and sound at a Balaton member's house near Torre Pacheco in early April and some initial restoration work was started soon after but then stopped during the heat of the summer.
The need to do routine maintenance on the groups other boats delayed the start of the remaining work until February 2018 but eventually she was completed and launched on April 6th with a bottle of the finest cava, well she had a splash but the members drank most.
The main work was done and co-ordinated by Bob Miles and he had the pleasure of skippering her first SAMM race on April 8th which she duly won.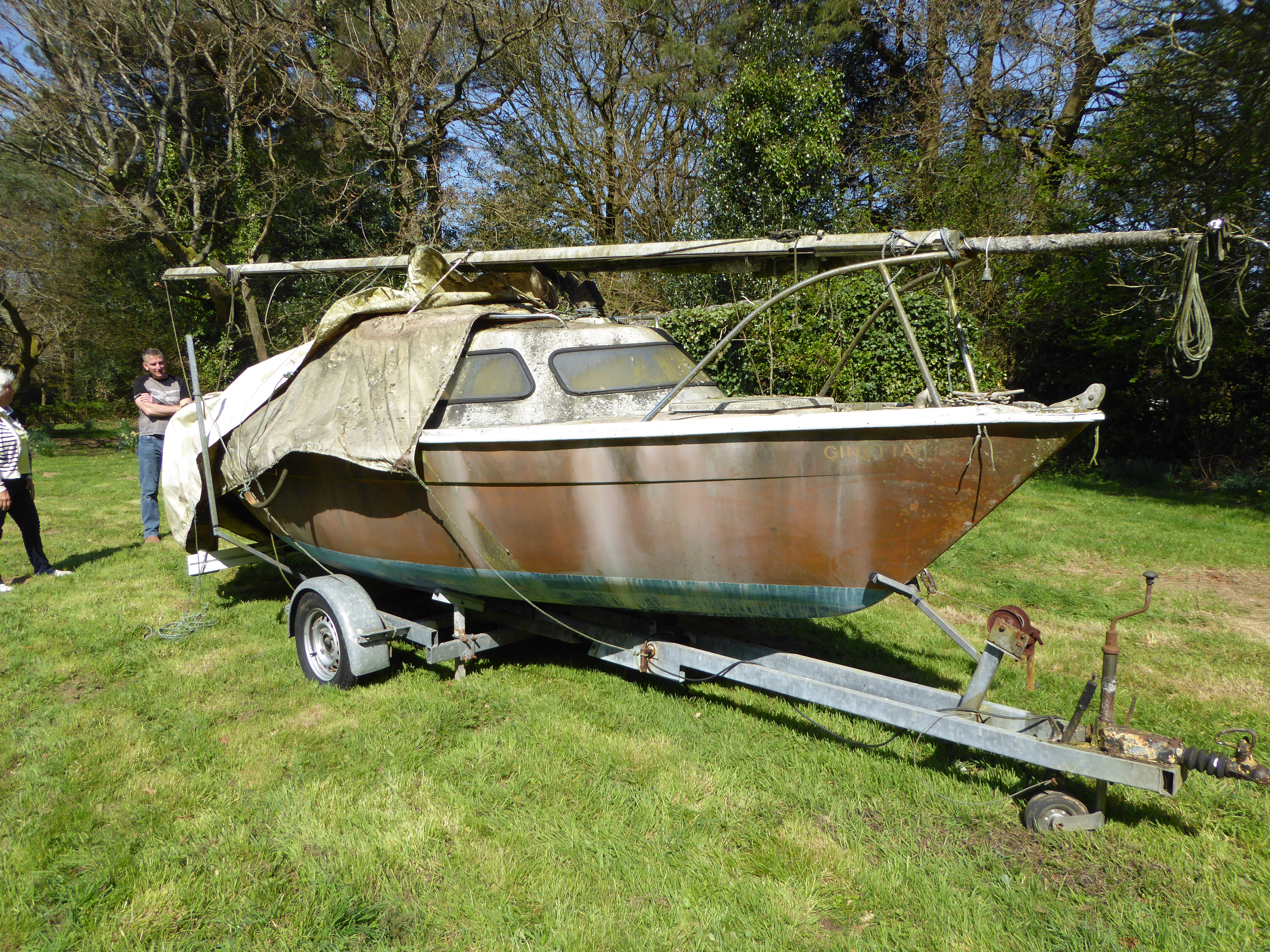 The Balaton group now have four 18ft boats moored on the Mar Menor and are actively seeking new members to enjoy sailing them.
For more information and contact details go to www.sailingmarmenor.com and click on the Balaton Group photo in the top row of the jigsaw.