Warm sunshine but a very blustery wind welcomed members to Alenda golf course. The end of "pick and play" meant a return to "real golf", that is, golfers occasionally playing from bare lies or divots on the fairways. Greens where, as always, in great nick.
Given the conditions, it was no surprise that scoring was on the low side. John Osborne being the only one to tame the course with a creditable 37 points. As the overall winner of the Presidents Trophy Round 2 he received a polo shirt, kindly sponsored by MoneyCorp and presented by Andrew Shaw.
There were three singles matchplay games. Norman Padmore beat Darren Hancock 2&1
only to be later disqualified under breach of rule 6.2. A hard pill to swallow but taken honourably. Phil De Lacy beat Steve Higgins at the 2nd extra hole, and Kyrre Skarsmoen beat Mike Jordan by 2 holes.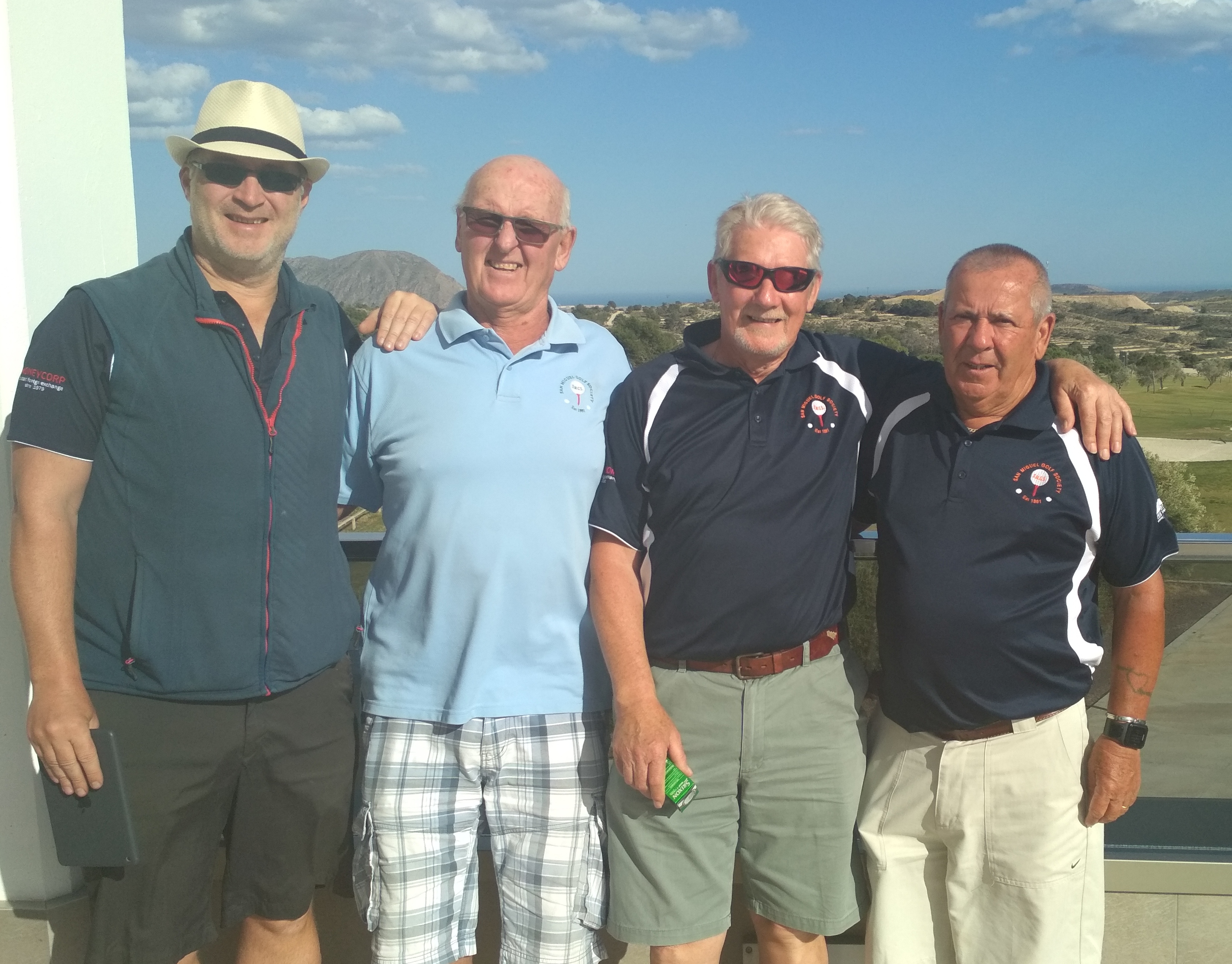 The day's results, by category and in reverse order, were the following:
Bronze Category: 4th Norman McBride (31 on CB), 3rd Norman Padmore (31 on CB), 2nd Charlie Harkin (32) and 1st Marg Birtwhistle (33)
Silver Category: 4th Mike Inns (27 on CB), 3rd Paul Wainwright (28), 2nd Kevin Allbright (29), and 1st Ken Flaherty (31)
Gold Category: 4th Robin Eastman (29), 3rd Darren Temple (30), 2nd Darren Hancock (33), and 1st John Osborne (37)
Nearest the pins on the par 3's went to Tony Smale, Mike Inns, Keith Stevenson and Kyrre Skarsmoen. Each winning a sleeve of balls donated by MoneyCorp.
Best guest prize went to Josh Cook.
Bjorn Pettersson won this week's Abacus, gratefully accepted a bottle of wine from our generous sponsor, Gordon Wilson.
Our thanks to the staff at Alenda for their contribution to the day.
Keep up to date with all SMGS matters by logging on to our website www.smgs.org or simply give Tony Smale a call on 628227687 to find out more about the society and its weekly golf get-togethers. Next week we will be at La Serena.