Individual stableford qualifying at El Valle Golf
We had a great turnout and perfect weather for the start of new Captain Dave Farrington's tenure. Ably assisted by new vice-captain Ty Williams, Dave made sure the event ran smoothly and a great afternoon of golf was enjoyed by all.
El Valle was in superb condition but only one person played below their handicap – fittingly that was our new captain! The winners were in Division 1: First was David Archer with 33 points, second Paul Newman with 30 and third was Les Whall with 28. In Division 2: First came new captain Dave Farrington with 41 points, second Tony Mann with 33 and third Mick Hardy with 31. In Division 3: First Shaun Devine with 34, second Jeff Belt with 30 and third Joyce Armstrong with 25.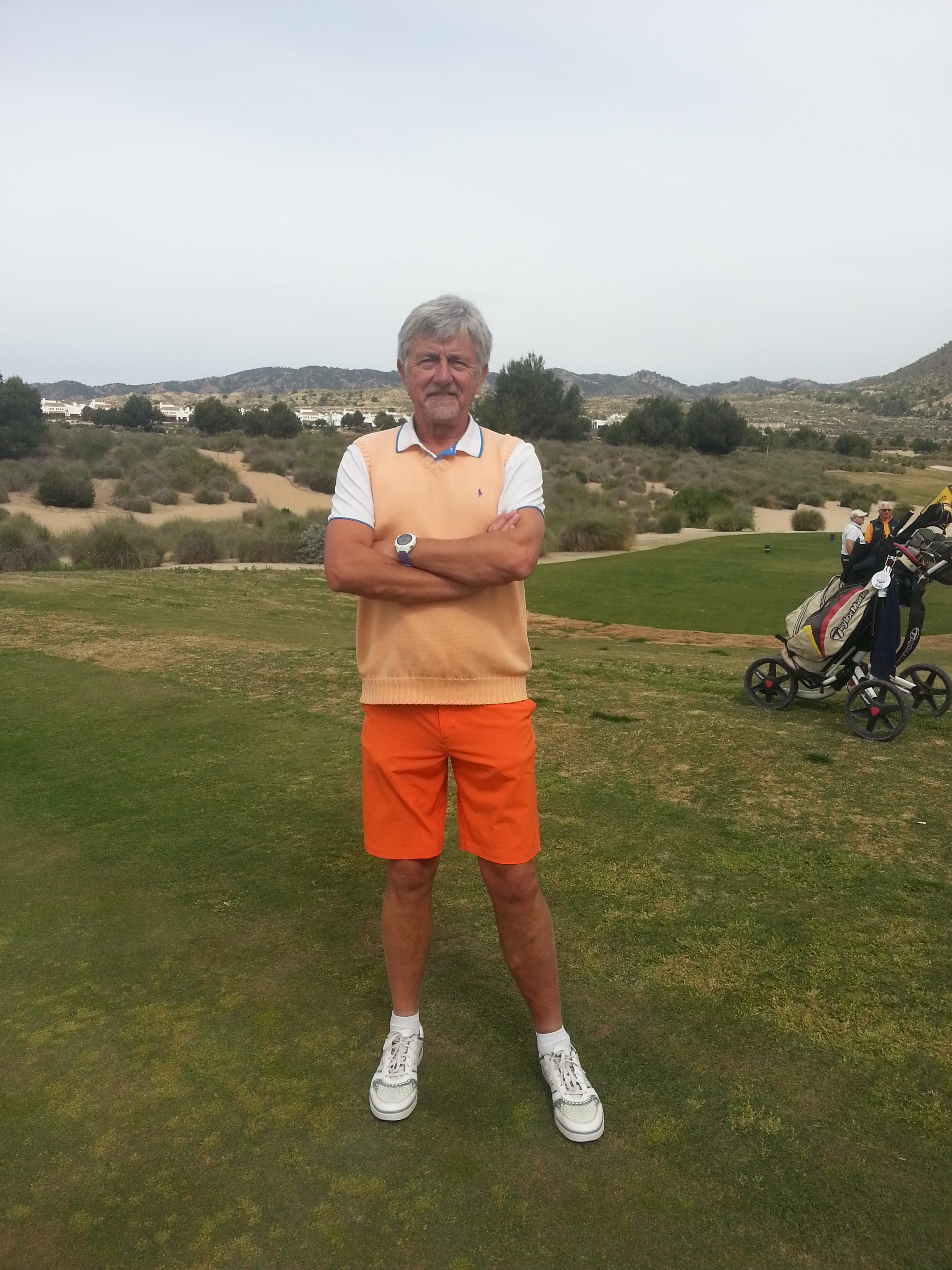 Nearest the pins were won by Mick Hardy, Paul Matthews, Ian Lawley and Les Whall. The gross 2 (for 50 euros) was not won and will roll over to our next game. We have several upcoming games, the details of which can be seen on the calendar of our website. Full details of games will be emailed to all members.
For further information on our society, to play as a guest, or to join, please phone Barry Beale on +34 649 245 889 or look at our website at www.sanjaviergolfsociety.co.uk and Facebook page at www.facebook.com/sanjaviergolfsociety
Attached is a photo of the division 1 winner David Archer and also one of new captain and vice captain Dave Farrington and Ty Williams.
David Archer