CD ALTET 1 – 1 CD MONTESINOS
CD Montesinos travelled up to El Altet in buoyant mood having won their last two matches and climbed up to fourth place in the table. But this fixture proved tricky with a number of regular players missing and picking up early injuries to Dimitri and Patri, so the draw was, although somewhat disappointing to the travelling "Monte" fans, something of a bonus especially as the results of our rivals went our way.
Top scorer Vazquinho scored an 11th minute goal to put the visitors ahead, and the same player should have increased the lead minutes later. But the injury to ever popular player Dimitri, and subsequent injury to Patri meant that the management skills of Carlos Perez, who already had a thread bare squad before the game, were tested to the limit.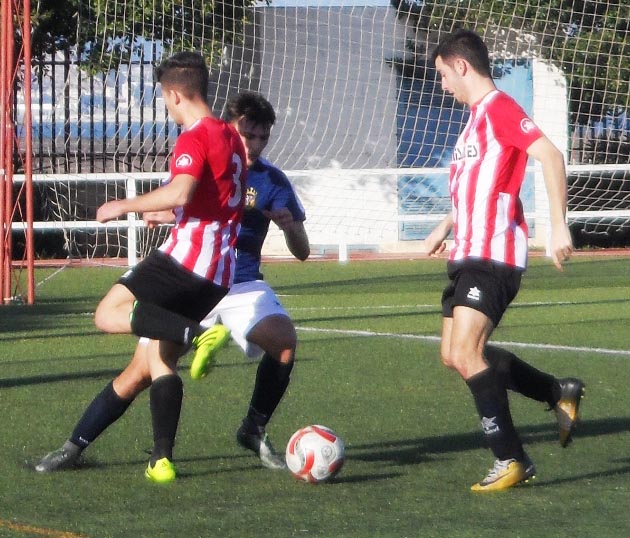 As the game went on, neither side dominated the game in fact both sides were at time wasteful with their passing which made it a frustrating game to watch for the fans, and when the Altet equaliser arrived, after 69 minutes, it really was no surprise. Even then, Monte pushed hard in the final ten minutes and should have taken all three points.
Mention must again be made of the match official dished out nine yellow cards and sent one of the Altet players off from the bench PLUS the home manager. Both teams as well as the supporters, were unhappy with the official who made a number of bizarre decisions.
The point gained actually moved CD Montesinos up one place in the table to joint third place with 37 points, the best position ever held by the Club.
This Sunday (11th March 2018), CD Montesinos entertain FC Bahia Santa Pola at the Municipal in Los Montesinos with a 5.00pm kick-off. Bahia are in 11th position with 29 points having won eight, drawn five and lost 10 of the 23 matches played.
The game will be sponsored by Peña Deportiva Galicia London.
With sights now firmly set on finishing third this season (the top two sides are too far ahead), this match is vital for Monte and your support would be very much appreciated, so come and join the lively and growing support at our local club.
CDM TEAM:- Dani, Fernando, George, Manuel, Pastor, Luis, Patri, Maccan, Vazquinho, Daniel Saiz and Dimitri. CDM Subs:- Aitor (GK) Coco, Manuel Saez, Joao, German
CDM Goals:- Vazquinho (11mins)
Changes CDM:- Joao for Dimitri (5 mins), German for Patri (26 mins), Manuel Saez for Joao (75 mins) and Coco for Fernando (82 mins)
VAMOS MONTE!!!