A representative from the Los Dolses School Board in the Orihuela Costa has warned that a new fence erected by the Municipal Council has blocked the only emergency exits that children and staff have from the centre.
Following complaints made by parents last November following the construction of a party wall between the school and a neighbouring urbanisation, which they said was shoddy and unsafe, council employees have now erected a fence around the wall which is intended to keep children away.
As well as it being a solution that "is low cost and inadequate", according to the mother, the wall also cages the school children in by blocking their only escape routes.
So once again it appears that poor health and safety compliance and a lack of care and understanding has been demonstrated by the unconcerned municipal officials.
Built at minimal costs the new wire fence has not only deprived children of playground space but it has also blocked the school's only emergency exits.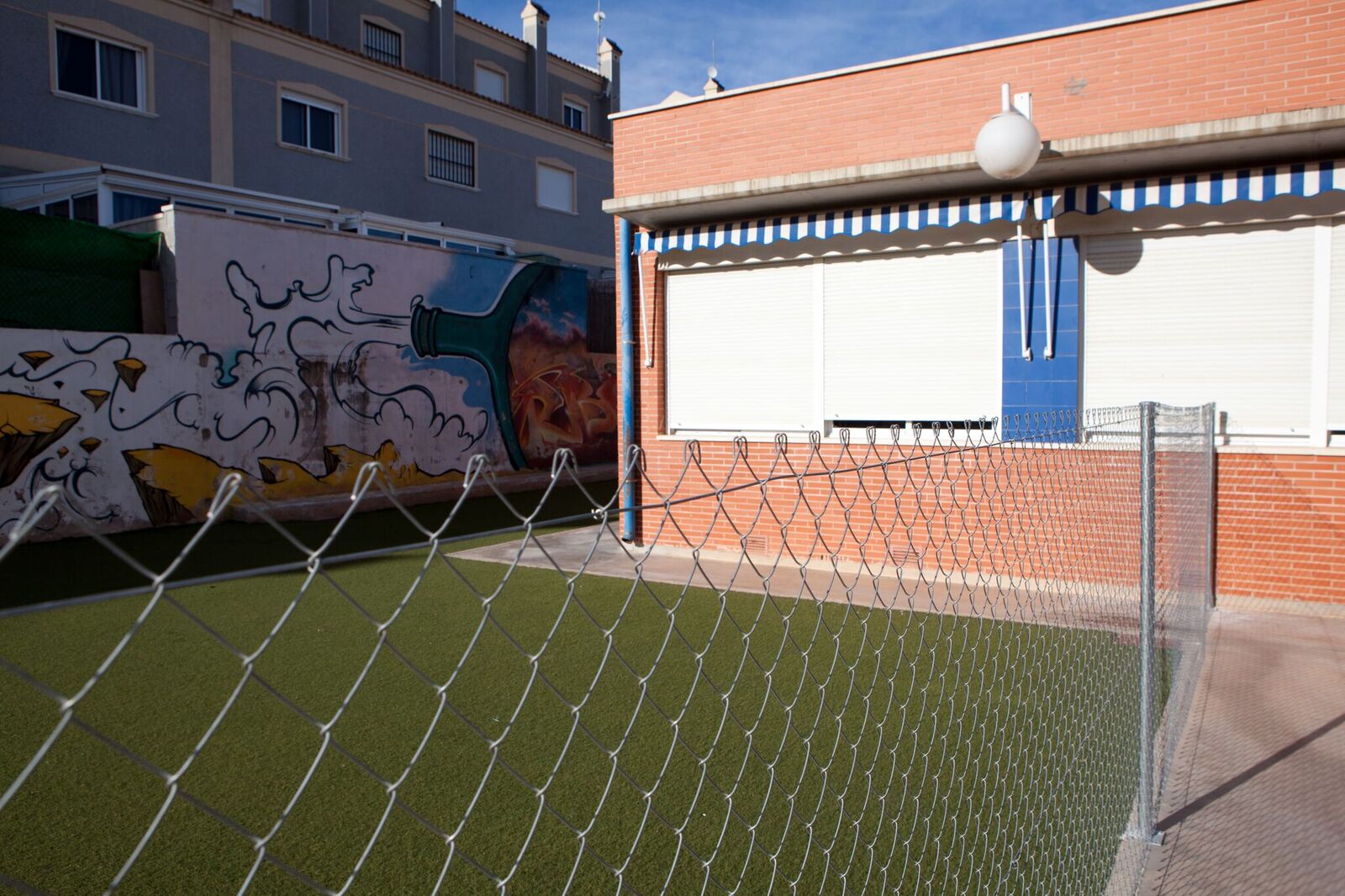 Should there now be a fire, earthquake, or any other emergency, the children and staff do not have an egress route by which they can quickly vacate the school.
The school, which is located in Orihuela Costa, is in one of the most seismically active areas of Spain where In less than a year there have been more than 2500 earthquakes of which most people have been aware of about 20.
Many parents say that they are in a state of panic regarding the safety of their children, and despair at the attitude displayed by the Orihuela Government.
Isabel Llombart Diez, the mother of two young children who attend the school and a representative of the school council said "I'm worried about my daughters, every day I hope nothing happens, but this is a dangerous game being played by the town hall. Ignoring this problem could cost the lives of hundreds of children".
"The town hall's methods have not solved the problem, they have only aggravated it. They need address this problem immediately as school maintenance is fundamental to the safety of all our children. They must make a secure wall between the urbanisation and the school as a matter of absolute priority. Ignoring this problem could cost the lives of hundreds of children."