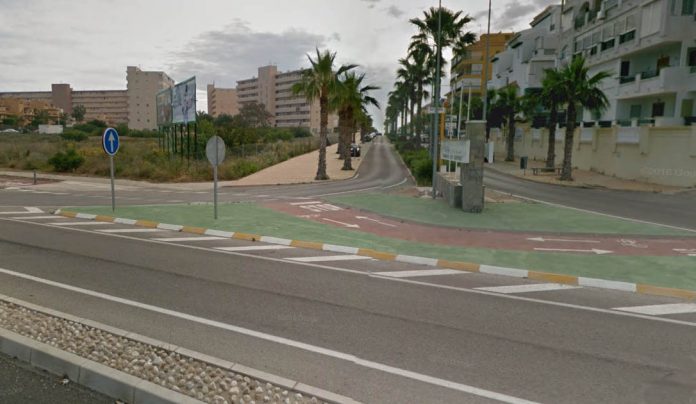 Just under a year ago all four lanes of the N332 flooded at the intersection with Avenida de Los Europeos Europeans in La Mata.
The floods were caused during a period of torrential rain, forcing the closure of the main highway linking Torrevieja with Alicante.
Now, following an emergency investment by Fomento (the Ministry of Development) during 2017, to improve the drainage of rainwater it is hoped that similar disruption to traffic can be avoided in the future.
Ending just a few weeks ago, the Ministry of Development began these emergency works last June. They were part of a project which also included efforts to preserve the La Mata jetty tower, which was also affected by the same storms.
In the case of the N-332 two large reservoirs have been installed adjacent to the highway for the collection of rainwater from the Alto de la Casilla and the Ramblas at the highest area of ​​the natural park of the Torrevieja and La Mata lagoons.
All of the funding, approximately half million euros, has been provided by Fomento which has also invested in a number of similar projects along the N332, also affected by rainwater and subsequent flooding, in Pilar de la Horadada and San Pedro del Pinatar, with the same objective of avoiding road closures.