Situated just 12km from Madrid, Welcome to Valdemingómez, where squalor and hopelessness reduce chances of a way out
Political neglect, spatial exclusion and social policy stagnation have created a lawless landscape of drugs and violence in the ghetto.
"Julia" nervously emerges from her shabby tent in the suburban wastelands on the outskirts of Madrid to face another day of survival: she is homeless, wanted by the police, and addicted to heroin and cocaine. She is also five months pregnant.
Harrowing stories and images of Julia and others like her feature in a new book Dead-end lives: Drugs and violence in the city shadows – out today.
State debt and corruption, market forces and neoliberal politics, the rise of the right, social cleansing and spatial demotion have been crucial in the creation of neighbourhoods like Valdemingómez, where people like Paloma sleep in dirt and sell sex for a couple of euros for drugs.
From the preface:
"Global processes, coupled with market economics, have hollowed out these people's livelihoods, to the point that many invert and internalise their own suffering into a fatalistic form of drug use that only makes them visible as a threat to the urban dream…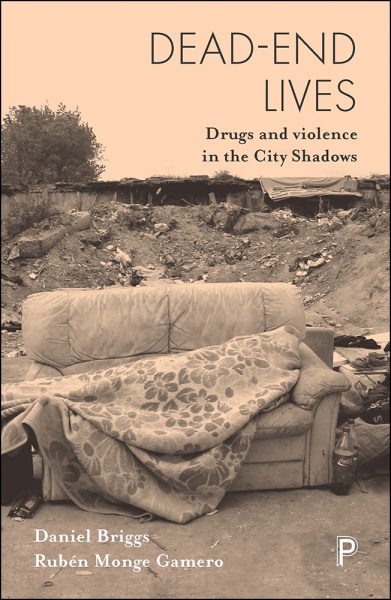 Many simply end up between prison, the street and Valdemingómez, a place politically imagined where they will not poison the aesthetics of the city, and just die quietly among the rubbish and the waste."
Marginalised and hidden at the edges of Europe's glittering metropolises, these stories must be told. While there are no clear solutions, we must hold governments accountable for their treatment of the most vulnerable members of society.
We cannot let the dystopian future laid out at Valdemingómez become the reality of the post-industrial city.¬ Yet in some ways it already is, and if we continue like this films like The Hunger Games may turn out to be an apocalyptic reality.