An initiative of the Department of International Residents the 1st Tapa's Route will be held in Entrenaranjos next Tuesday 31 October, on the occasion of the celebration of Halloween.
Sofía Álvarez, Councilor of International Residents, said that the event has been launched with the purpose of promoting national and international gastronomy that is available in the urbanisation as a way of boosting local business and integrating residents of the different nationalities that are resident in the development.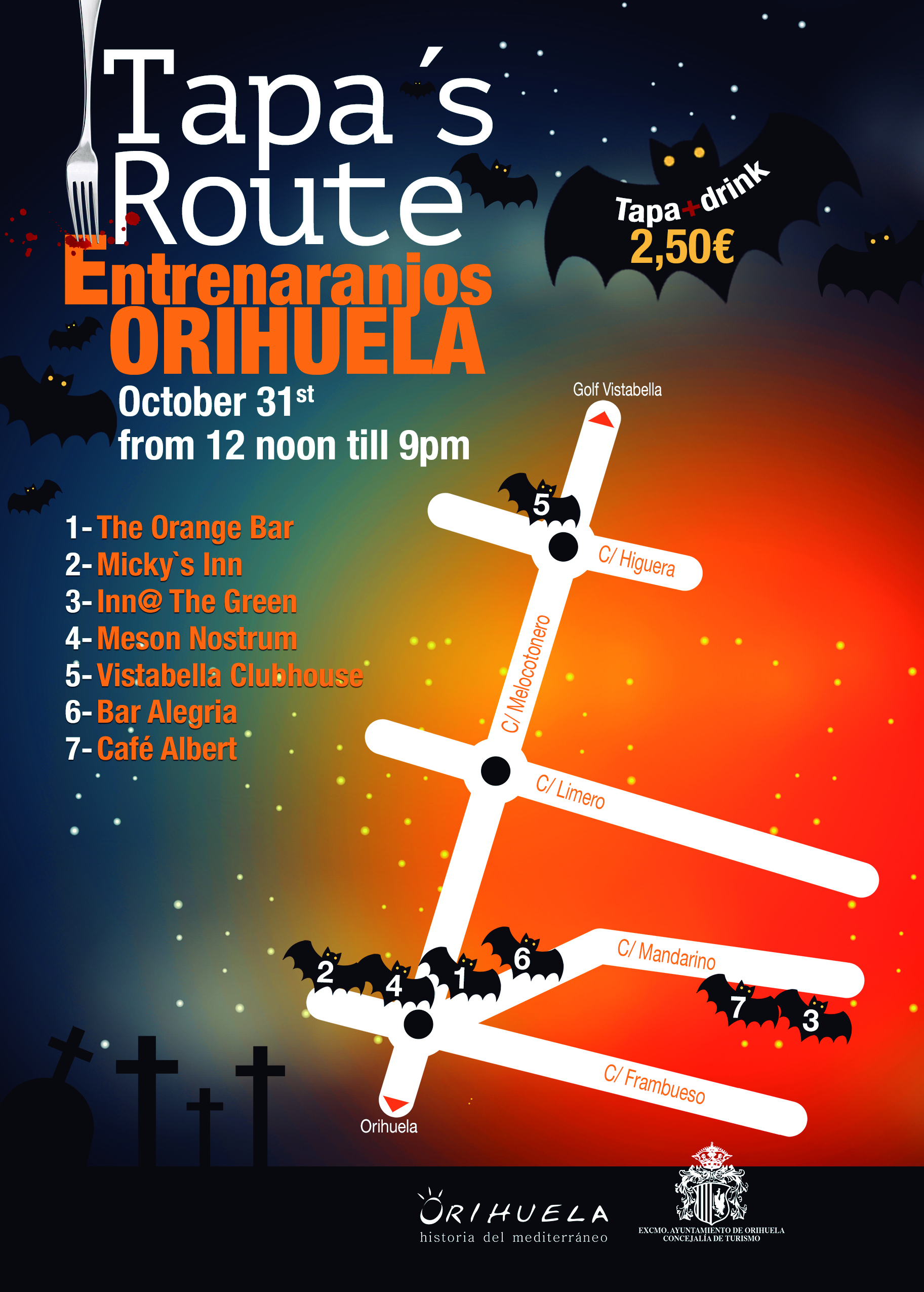 The route will start at 12 noon and last through until 9pm as seven different bars and restaurants where each will prepare their own special tapas and a drink for just 2.50 euro. Participants are encouraged to choose their favourite, based on presentation, originality and taste with the winning venue being presented with an appropriate certificate.
The seven venues are: The Orange Bar, Micky's Inn, Inn @ The Green, Meson Nostrum, Vistabella Clubhouse, Bar Alegria and Café Albert.