As the Orihuela Costa and District Branch of The Royal British Legion looked forward to it's busiest time of the year, with the forthcoming Poppy Appeal, there was an opportunity for members to relax following their monthly meeting on Thursday night, when local entertainer Paul Cullen dropped into Mil Palmeras to entertain over 80 RBL supporters.
Whilst it was only a 'whistle' Stop' for Paul, as he was committed to sing at Paddy's Point later in the evening, it was nevertheless a session that members thoroughly enjoyed, as they all sang along to songs from the sixties that many thought they had long forgotten.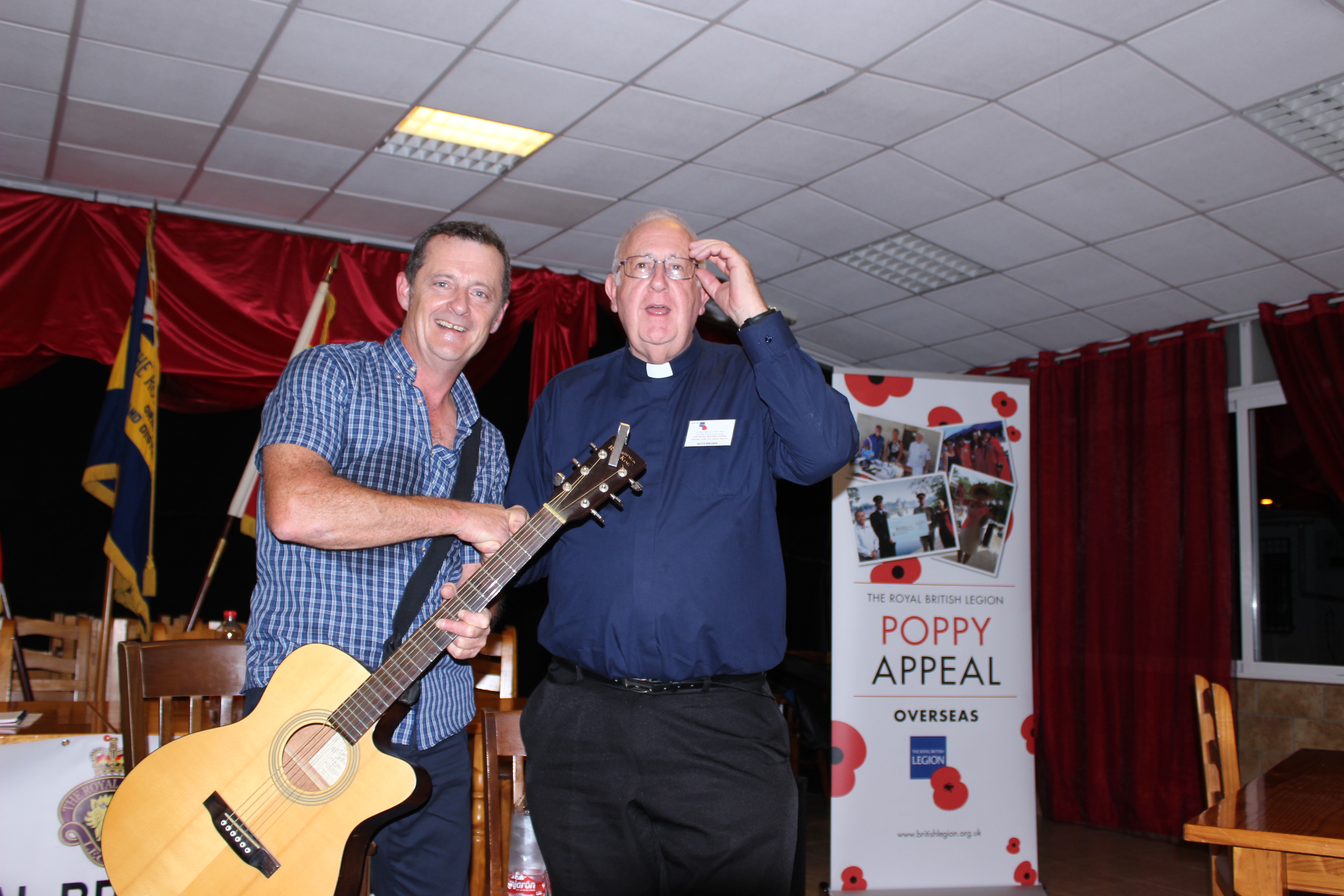 We had the Beatles and the Kinks, Herman's Hermits and Gerry and the Pacemakers, the Animals and Cliff Richard. Even Emile Ford and the Checkmates was in there somewhere as Paul dug deep, while the members all screeched out in 'fine' voice. There were one or two who knew the words but for most it was simply an opportunity to reminisce, as they recalled those bygone Saturday nights at the Mecca, hair held down with brylcreem or locked into place with a can and a half of hairspray.
Paul gave a great performance and as he was thanked by Branch President Keith Brown everyone agreed that he will be welcome back anytime.
The following day it was back to the Poppy Appeal as Don and June Williams held their 'Soup and Sandwich' fundraiser in La Regia. Almost 40 people turned up to support their efforts in which the pair were ably assisted by Carl and Nicola Louden, in raising a splendid 250 euro for the appeal.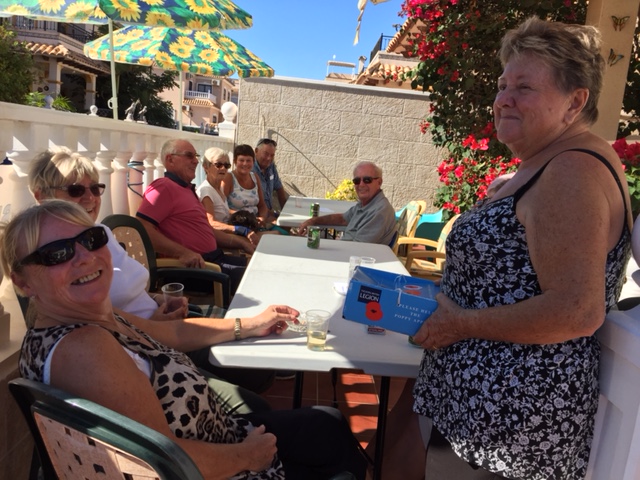 Elsewhere on the Orihuela Costa and the Costa Calida the poppys have been distributed to bars and to other outlets where they are available for supporters to proudly purchase and display. They will also be on sale at all local markets, at Iceland and next Saturday and Sunday Chelsea Pensioners Wayne Campbell and Skippy Teasdale are flying out especially from the Royal Hospital in Chelsea to support the appeal at La Zenia Boulevard.
Please remember that by making a donation for your poppy you are supporting those who have dedicated their lives to serving their country. It's the very least that you can do!