La Mar de Tapas in Jávea: a chance to taste the best seafood tapas, look at real crafts and listen to live music
If you live anywhere near Jávea, like to taste different tapas and look at original craftwork, it might be fun to join the La Mar de Tapas Festival in the Port of Jávea, where you can sample seafood tapas, visit the craft fair and listen to live music, while the children enjoy games and storytelling (and you can brush up your Spanish). All this on Friday 13, Saturday 14 and Sunday 15 October.
For the sixth year in succession the bars and restaurants in the port of Jávea have organised a "Ruta Gastronómica", offering special seafood snacks (the famous tapas) at midday (from 12:30 am till 3 pm) on all three days and on Friday and Saturday also in the evenings (from 7 till 11 pm) at special prices. But first you have to buy tickets at the information stand in the craft fair set up along the sea front promenade at the end of Avenida Jaime I, and that's where they also have a list of all the establishments taking part in the Tapas Route.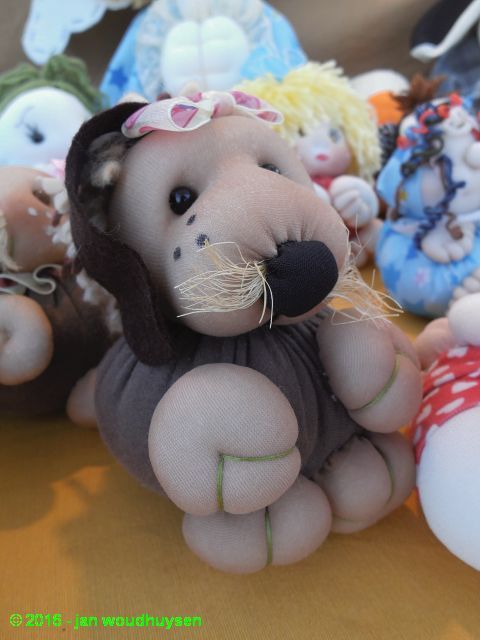 The Craft Fair itself starts a day earlier, because de 12th is a national bank holiday. Some 20 stalls will offer a wide choice of good quality craft work, from original lamps made of recycled wood to some beautifully crafted mosaics; from ceramics to paintings and water colours; from silver design jewelry to wooden toys. And as this fair is organized by the regional craft association Amata, you can be sure all of it is original work, all made by the people at the stalls – a sort of open air gallery, but a lot less expensive.
The fair runs from 12 till 15 October, four days long from 11 am till 11 pm and does not close at midday. The tapas-festival is held only on Friday, Saturday and Sunday. More information, also in English, on 639 979 678; photographs of previous year's fairs organised by Amata in the same place, you find at http://www.amata.es/JaveaPuerto%2015.html
PLEASE NOTE: the weekly craft market will not be held on Sunday the 8th of October, so that the participants can prepare for this 4-day fair in the next weekend.