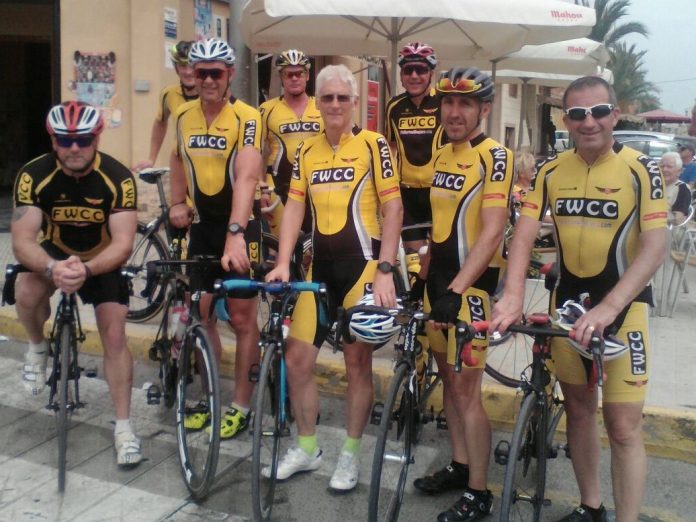 Great Britain Cycling Team member, heart and lung transplant patient Steve Donaldson, who participated in the World Transplant Games in Malaga, takes in La Vuelta, and speaks to Andrew Atkinson.
By ANDREW ATKINSON Exclusive
The 9th stage of La Vuelta lead to members of Fullarton Wheelers CC heading to Spain from Scotland to watch the world's top riders in action – that saw Chris Froome win at La Cumbre del Sol.
Fullarton Wheelers CC member Steve Donaldson, who had a heart and lung transplant seven years, was part of the Great Britain Cycling Team that participated in the World Transplant Games in Malaga, Spain.
Steve took part in the 5k individual time trial; a 20k team time trial and 30k road race, staged over two days in Malaga.
On his visit to Los Montesinos, Alicante, and the Vega Baja region, Steve told me: "It has been magnificent cycling in Spain – underlined in taking in Stage 9 of La Vuelta."
Steve, 55, was selected for Team GB following a heart transplant that changed his life, becoming part of the national squad that competed at the 2017 Games in Malaga, Spain, during June 25-July 2.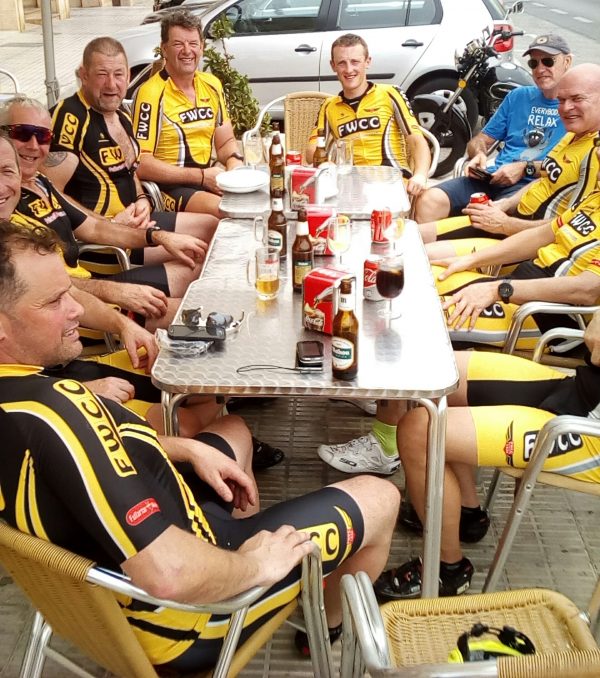 Steve, a former member of Glasgow United Cycling Club, was selected for the Scottish International Junior Team, prior to being invited to join the Scottish Youth Track Team at Meadowbank.
In 1999 during a holiday in Spain Steve contracted salmonella poisoning – that developed into septicaemia – and was admitted to Glasgow Royal Infirmary with multiple organ failure.
While in hospital Steve – who was in a 10-day coma – remarkably made a full recovery.
In 2010 Steve underwent a heart transplant, and was put in a coma to stabilise his recovery. During this time one of his lungs had collapsed.
Steve, who joined Fullarton Wheelers in 2013, has also participated in the Euregio Tour, from Innsbruck in Austria to Arco in Italy, and in the European Transplant Games in Vantaa, Finland, as part of the GB team.
"I had a heart transplant seven years ago. I have been cycling since the age of 12 – over 40 years later and I am as enthusiastic as ever," said Steve.
"We linked the visit to Spain taking in with the Vuelta event – watching the finishing stages," Irvine, Scotland based Fullarton Wheelers CC member Sean Barron told me.
Sean, who represented Fullarton Wheelers CC in the Scottish National Team Time Trial championship, held near Forfar in mid-August, was at a rest point in Los Montesinos, Alicante, having cycled to the Vega Baja from Los Alcazares, alongside club colleagues.
"We were in Spain to watch Stage 9 of La Vuelta – taking in the good weather – cycling approximately 100 miles a day," said fellow Fullarton Wheelers CC member Brian Lowe.
World Champion and record holder Graeme Obree is Fullarton Wheelers Cycling Club President, founded in 1934, which has over 100 members.
Graeme, 51, who broke Francesco Moser's hour record, set in 1984, has won seven British titles, including the 1997 Time Trial Championship.
Graeme, who broke the world hour record twice, in July 1993 – 51.596km and in April 1994 – 52.713km, and was 4,000m Pursuit World Champion in 1993 and 1995, was inducted in The Scottish Sports Hall of Fame 2010.
Stage 9 of La Vuelta headed north to Cumbre del Sol, close to Benitachell, that saw eventual winner Chris Froome (Team Sky) with the leaders Red jersey, having commenced at the start point, adjacent to Campoamor beach on August 27.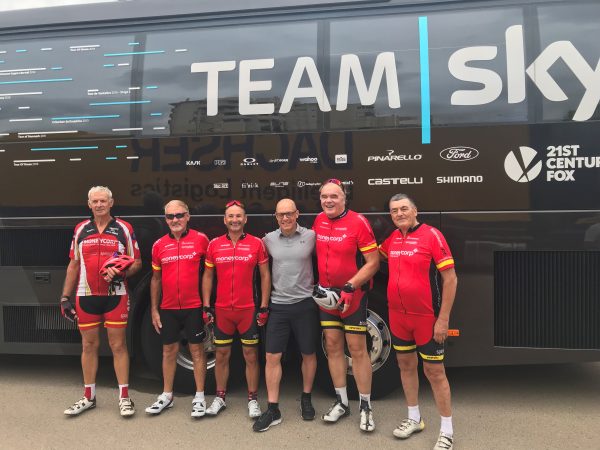 Froome led at the front of the 150km to Benitachell, winning ahead of Esteban Chaves (Orica-Scott) at La Cumbre del Sol, to extend his lead over the Columbian, Chaves.
La Vuelta Stage 10 continued in the Murcia Province – where cyclists competed from Caravaca to El Pozo.