The Día de la Virgen del Carmen was celebrated in many coastal towns and villages throughout Spain last Saturday July 16th.
In Cabo Roig the flower-strewn effigy of the Virgin Mary was carried from the Military Barracks, Destacamento Teniente Morejón, by a soldiers, down to the Cabo Roig Marina where it was met by a flotilla of decorated boats.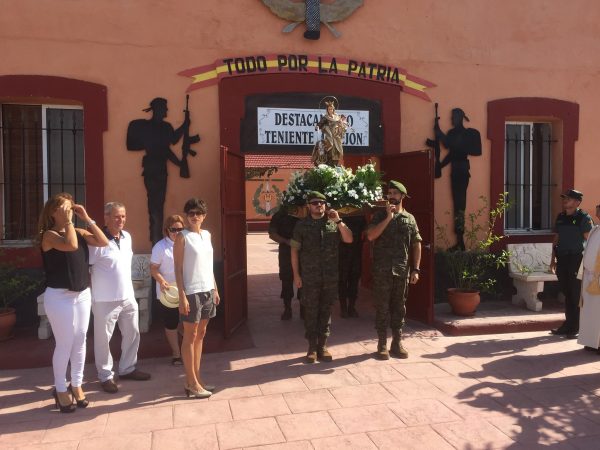 After prayers for all those at sea and their families, the statue was loaded onto a boat and paraded around the marina before the flotilla set off, horns sounding and music blaring, on the short journey south to the Campoamor Marina.
According to the legend, the Virgin is responsible for keeping the waters around the shore clean and safe; with many devotees refusing to swim until after this date.
The feast day is amongst the most important celebrations in Spain, and is symbolically acknowledged as the day on which everyone prays for protection for 'those who work the sea'.