Hundreds of people attended the very first Gay Pride Day held on Saturday evening in Torrevieja along the Paseo Vistalegre.
The event was hosted by singer, actor and transvestite José Ignacio Galán, better known as Nacha La Macha, who was in charge of reading an LGTB (lesbian, gay, bisexual, and transgender) manifesto.
The concert exceeded all expectations as it brought together many hundreds of people, not just gays, bisexuals and transsexuals, also many heterosexuals who did not want to miss the organized party. Attendees came from many different locations across the provinces of Alicante and Murcia.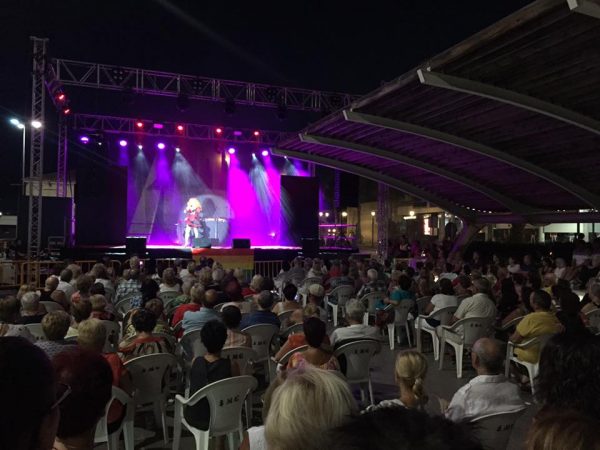 On the Paseo Vistalegre a large stage was installed adorned by a multicolored flag from where Nacha La Macha read the manifesto. The artist carried out the same function last year when he read the declaration at the Gay Pride gathering in Madrid..
In the prepared statement the performer emphasised that it was a day on which the whole community should provide support and understanding to one another. He began his speech with a reference to "no pears or apples" mimicking the famous phrase of the ex alcaldesa of Madrid, Ana Botella.
The Andalusian artist criticized Spain saying that "we still carry a historical mentality and a phobia towards sexual diversity". And he asked for the application of the Social Equity Law which was processed in both the Valencian Courts in 2016, and the Congress of Deputies in May" to end the labour discriminations, as well as the harassment in colleges and institutes.
At the end of the oratory, Nacha La Macha presented a rather different show, the like of which has not been seen before in Torrevieja. The event included a multicolored ceremony known as "holi", of Hindu origin, where coloured dust was thrown over all participants creating an immense and colorful cloud.
The party was led by DJ Kevin Edwards, who with his show "Wild" played through until the early hours and the very end of the celebration.