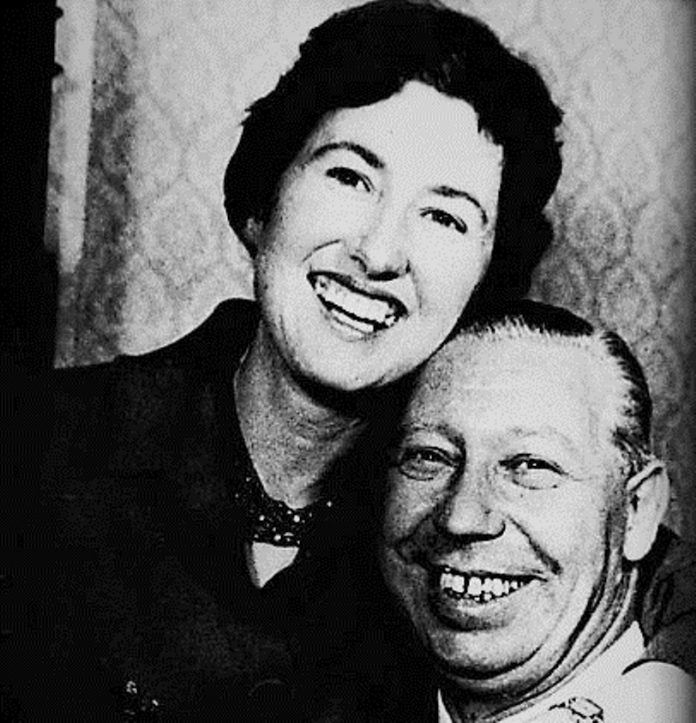 Preston Movie Makers chairman Jim Whalley is set to start filming a movie of ukulele legend George Formby with the title – Formby's Lost Love – coming from a book by Alicante author Andrew Atkinson.
"Filming locations have been looked at – we are very keen to get shooting scenes for the Formby's Lost Love movie," said Jim.
Emily Duroe from Garstang, Preston is to play the role of Pat Howson – and Mike Warren from Sheffield will play George Formby.
Formby's Lost Love comes 83 years after Formby's first film 'Boots! Boots!' was released in 1934.
Formby, Britain's biggest star in the 1930s-40s, was engaged to Pat Howson on St Valentine's Day 1961.
Wigan born Formby, who lived in Fairhaven, Lytham, with Accrington-born wife Beryl, got engaged to religious education teacher Pat, following Beryl's death in December 1960.
Formby, 56, had known Pat, 20 years younger, since she was a child, having become a close family friend of her parents, Fred and Kathleen Howson.
They planned to marry in March 1961 at St Francis Church Chapel, Goosnargh, Preston, and had bought a Georgian Manor in Lea, Preston.
"We have visited the Georgian Mansion; the house that George and Pat lived at in Penwortham, and other film locations," said Jim, who, along with Preston Movie Makers film director Roy Lodgson, have over 50 years experience between them.
Only eight days after their engagement Formby suffered a heart attack at Pat's home in Liverpool Road, Penwortham, Preston, and was taken to St Joseph's Hospital, Preston.
On March 6, with Pat sat at his bedside, he suffered a fatal heart attack, and died, aged 56.
Pat Howson, who bequeathed £2.25m in Formby's will, died of ovarian cancer in 1971, aged 46.
"Leaning on a Lampost, My Little Stick of Blackpool Rock and When I'm Cleaning Windows star George Formby was the most loved singer/actor in the country," said author, Andrew, who has a property in Los Montesinos, Alicante.
"George and Pat were acquainted for 30 years. To become engaged, then denied marriage through death, is heart breaking, " said Andrew.
The film "Formby's Lost Love" is scheduled for release in 2018.
To order a signed copy of the book 'Formby's Lost Love' priced £10 email lancashiremedia@gmail.com