At the request of the representative of the Association of Residents of La Florida, José Manuel González, the Councillor for Road Cleaning and Sport of the Orihuela City Council, Dámaso Aparicio, visited urbanisations in La Florida on Tuesday, to familiarise himself with the area and to look at some of the concerns of the local residents.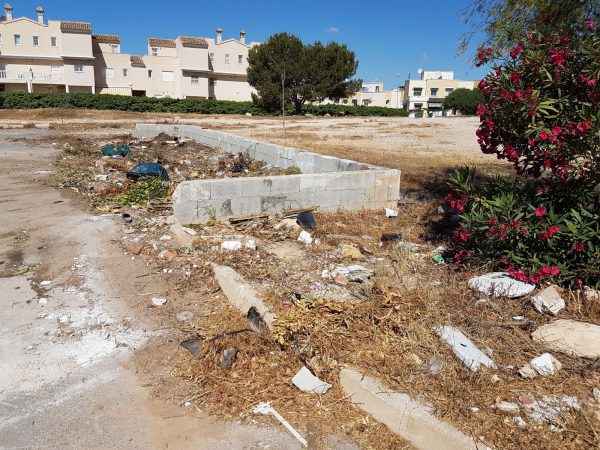 Among the priority issues to be addressed the councillor said that he would increase the number of dustbins placed around the area and he would also ensure the deployment of a high pressure hydro-cleaner which would systematically clean around the whole neighbourhood in the coming weeks.
He also agreed that a clean-up was required along la calle Escorpio, the main hub of the urbanisation in terms of restaurants and other facilities and he assured Snr González that it would be added to the municipal schedule and receive regular cleaning.
The final point discussed between the two men was the possibility of establishing "clean points", for pruning deposits in the municipal asphalted plots along la calle Sagitario. The councillor said he could give no guarantees but he would look seriously at the matter.
This is the third time in 4 months that Aparicio has met with representatives of the FAOC since he took over the Department of Road Cleaning and Sports, something that demonstrates his accessibility and his eagerness to learn of the problems and to provide resolutions.