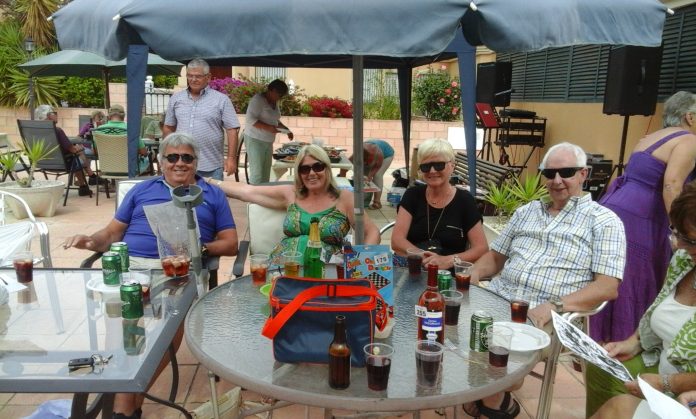 Residents in El Banet and the surrounding area dressed in green and purple on Thursday afternoon to raise awareness for Huntington's Disease.
Supporters enjoyed sangria and tapas in the beautiful sunshine and lovely community surroundings, whilst raising a magnificent 351 euros towards this worthwhile charity.
Huntington's disease, which is often called HD, is a hereditary disorder of the central nervous system. It is a terminal illness, affecting both men and women, causing a very wide range of symptoms, including uncontrollable movements; loss of speech and ability to swallow; incontinence and loss of memory function, as well as depression and changes in personality. There is currently no cure.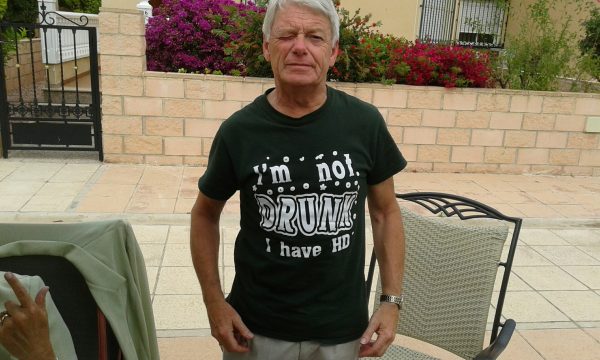 If you would like to get involved with organising a fundraising event in your area, or know someone who is affected by the condition, please contact Marion Smith on 651 043 681
Photo above shows HD sufferers David Smith (sporting his HD T. shirt) while the main photo is of Irene Hallett (wearing a green suit) with family and friends, plus others who sat back and listened to the music, whilst soaking up the atmosphere, enjoying their tombola prizes.