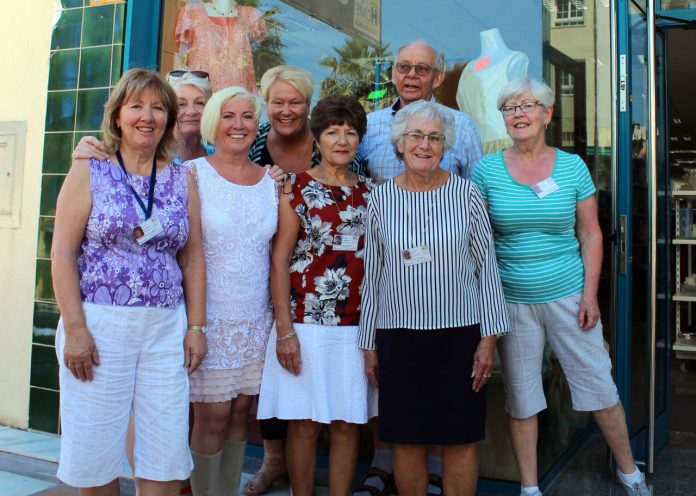 Have you ever wondered what life would be like coping with a disability, especially one so severe that it restricts your movement, your ability to take a trip out, to a bar or to restaurant or even to a medical centre or hospital so that you can receive essential treatment.
There are far more people in the area who continually struggle with such disabilities than you might imagine, many of whom don't drive or don't have access to any form of transport.
But at long last, certainly here on the Costa Blanca, there is at least one local charity that is doing something about it. HELP at HOME Costa Blanca, a charitable organisation with their headquarters in Playa Flamenca, has identified the need for a dedicated vehicle that can be used within the local community to provide that vital service.
Executive member Eileen Randall said "We are badly in need of such a vehicle, one that is fitted with all the necessary ramps and mobility equipment, driven by a suitably trained team of individuals, a vehicle that can provide such an important service to local people who suffer from such disabilities,"
"Those members of society with mental and physical disabilities deserve to enjoy the same things as everyone else – this is precisely why we are doing this. It's all about social inclusion and attempting to eradicate a sense of isolation that many people with these infirmities regularly experience."
Eileen said that the charity need in the region of 35,000 euro to ensure that their dream is turned into reality. "We have raised approximately 19,000 euro already so we are just over halfway to our target, and by ensuring that the project is firmly in the public eye we hope that the generosity of the public will take us the rest of the way by the end of the financial year."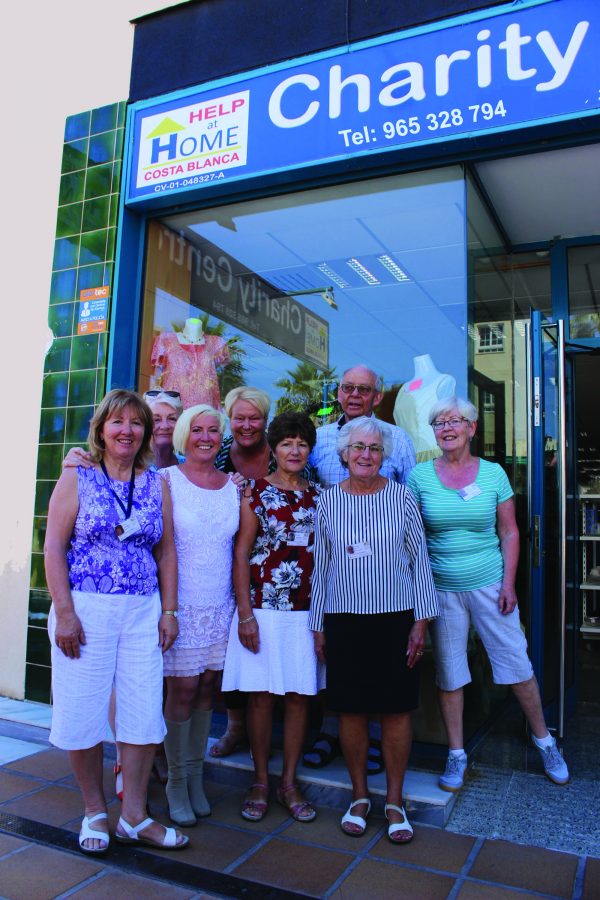 The Emerald Isle Weekly Market, which is held at the La Florida venue every Tuesday (11am-3.30pm), is currently the main source of fundraising for the vehicle, but with other activities on the horizon, especially a Grand Event to be held in Villamartin Plaza in September, Eileen is extremely hopeful.
"There are activities being added to our calendar all the time. We have a fundraiser at Flamenca Beach, along with the Royal British Legion, on 28 May, the Oasis Bar in Benijofar has just announced a weekly quiz in our support, and we hope to announce even more events during the coming summer months, so with both fingers and legs crossed, I am hopeful that the charity will be able to meet it's deadline and make this vitally important purchase toward the end of the year."
We have been talking to potential suppliers and we now have the make and model of vehicle in mind, although our final choice will, of course, be made when our project committee has completed It's research and concluded all it's costings.
Without access to suitable transportation, people with disabilities will never be able to be part of society's environment and they will continue to be alienated from the mainstream, thus causing a myriad of other problems. This is why the procurement of such a vehicle is so vital to people in our local community.
If you, your company, bar or restaurant would like to help with the fundraising for this this vitally important purchase you can find more details on the Facebook page helpathomecb. Alternatively you could email or speak to either Eileen or the Project Manager, Sue Selwood, by telephone on 603 254 793, or by email: helpathomefr@gmail.com
HELP at HOME Costa Blanca is run totally by volunteers and depends entirely on voluntary income from their donors and supporters to keep providing their vital services.