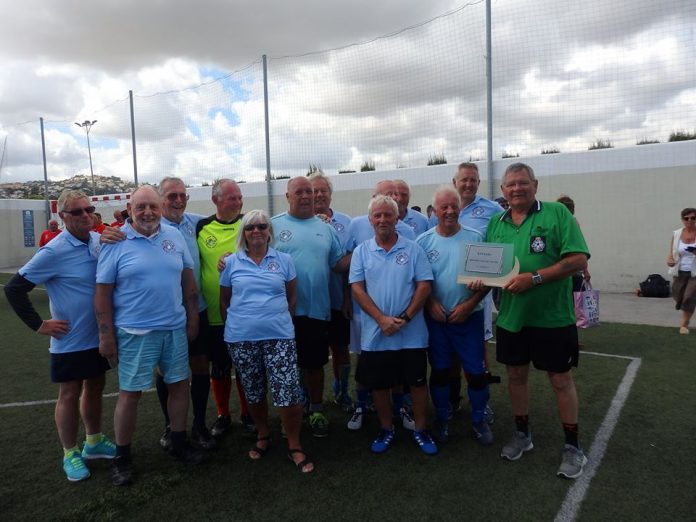 San Miguel Strollers and 7 other teams competed in an away Walking Football Tournament on 21st April held in Moraira.
2 local teams San Miguel Strollers and Playa Flamenca Walking Wanderers traveled to Calpe staying for 2 nights so that they could compete in this event.
The day started with all teams challenging for 2 Trophies. 2 teams from Manchester City in the Manchester City strip
also with a team representing Horadada. and 2 teams from Moraira and another team representing their sponsors.
The day went well, with Playa Flamenca Walking Wanderers competing in the 1st final against Moraira's 1st team.
With Moraira's 1st team winning with a penalty shoot out for the main Trophy.
Then San Miguel Strollers competed in the second final for the Silver plate against Moraira 2nd team. San Miguel Strollers coming away the eventual winners.
Walking Football continues to go on from strength to strength and has really taken of in the last few years. It is a good way for people over the age of 55 who may or may not have footballing skills but wish to play and want to enjoy a good social life.
For more information contact:- via e.mail
Bill Whitehouse on smstrollers@gmail.com or Bob or Maggie on bobbyg2542@hotmail.com