Prime Minister Rajoy said that the government will defend Spanish interests in the process that has begun, now that the United Kingdom has officially announced its decision to leave the EU. He also advocated continued progress by the other 27 Member States on the European integration process.
​Mr Rajoy met in Valletta with the Prime Minister of the Republic of Malta and rotating president of the Council of the European Union, Joseph Muscat, to discuss the United Kingdom's departure from the EU, among other issues.
At the joint press conference given by the two leaders following their meeting, Mariano Rajoy referred to the official announcement by the British Government of its intention to withdraw from the European Union under Article 50 of the Treaty on European Union. "I respect the decision but am very sorry it has taken place. I don't think it is good for the United Kingdom in particular, but then nor do I think it is good for the EU as a whole", he said.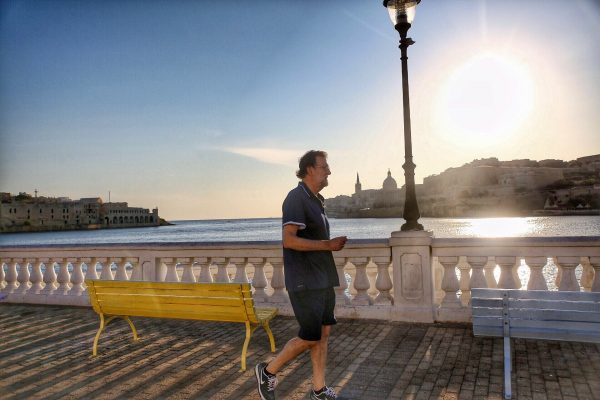 He explained that the negotiation process that began last on Wednesday must conclude within two years; in other words, by 29 March 2019. On the following day, the treaties of the EU will no longer apply to the United Kingdom unless all Member States unanimously decide to extend the negotiations.
Mariano Rajoy stressed that "the Government of Spain and all other European institutions are ready for these negotiations". In this regard, he recalled that an inter-ministerial commission was set up which has been working for some time and which met on Wednesday morning to study the document presented by the United Kingdom.
Furthermore, he issued a message of "calm, confidence and serenity to all Spanish citizens living in the United Kingdom, as well as the British citizens living in Spain", as well as to those Spanish companies investing or trading in the UK and those British companies doing likewise in Spain.
The Prime Minister said that his greatest priority during the negotiations will be "to minimise the uncertainty created by the United Kingdom's decision for our citizens, companies and Member States".
Mariano Rajoy reiterated that the Government of Spain will defend Spanish interests in these negotiations. "We want a balanced agreement but we also want – and we said this in Rome – the 27 Member States to continue making progress in the European integration process that has, without question, been one of the most important political operations undertaken on our continent in centuries".
Furthermore, he said that Spain will work "closely" with The European Union's lead Brexit negotiator, Michel Barnier. "We will maintain unity among the 27 during the negotiations", he said.
The President of the Government also said that he wishes to "maintain the closest, most beneficial and fruitful relations possible between Spain and the United Kingdom in the best interests of all citizens".