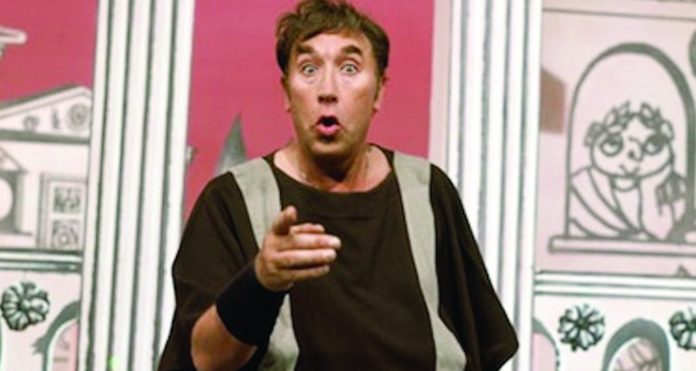 Stagestruck Theatre Group present their Spring show 'Carry on Pompeii' at the Cardenal Belluga Theatre in San Fulgencio on the 11th, 12th and 13th May. Stagestruck are known for musical comedy and this show will not disappoint with lots of laughs guaranteed, a mix of popular songs and dance.
'Carry on Pompeii' is an original script written by Stagestruck Director, Leigh Humphries and has a Frankie Howerd 'Up Pompeii' type theme. It is an adults only show due to its innuendo content. The main part of the Head Slave, Grovello to Senator Pious Maximus is played by Alan Appleton who played the nasty Abanazar in our last show, Aladdin. He is ably supported by a cast made up of old and new Stagestruck members and include a host of hilarious Ancient Pompeian characters.
Tickets are 7 euros each and all proceeds from ticket sales go to local charities. Tickets are on sale at The Card Place, Benimar, Cards and More, La Marina, The Post Room, Benijofar, The Post Box, Dona Pepa, Quesada, Leaf's (Formerly Marabu Lounge), Quesada, Kennedy's Supermarket, Los Montesinos, and Ray's Laundry, La Marina. Alternatively, call Leigh on 679679584 or Jenny on 608129983 or email leigh.humphries58@gmail.com.