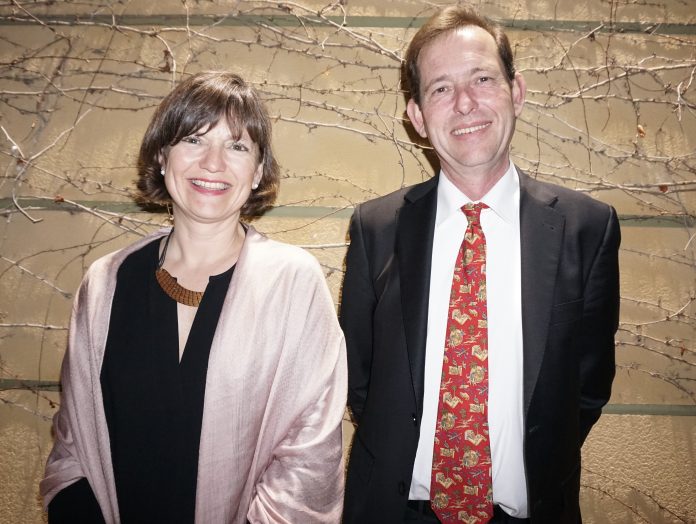 Thefts of valuables and passports from hire cars create significant problems both for those travelling or living overseas. A lost passport usually means a trip to the Consulate to obtain an emergency travel document to get travellers home. Lost credit cards, boarding passes and mobile phones can further complicate the situation.
The Valencian Association of Car Hire Companies (AECOVAL) has been working closely with the British Consulate to help drive down the number of victims of car break-ins. In recognition of this, British Consul Sarah-Jane Morris was awarded the AECOVAL annual prize for the work of the Consulate in preventing problems experienced by British people motoring in Spain.
Consul Sarah-Jane said, "Prevention is always better than cure, and a little caution can go a long way in avoiding problems while travelling. Always think carefully about where you leave your valuables and passport."
Last year in the Alicante consular district, 29% of stolen passports were taken at the roadside or from vehicle break-ins; 151 Emergency Travel Documents were issued as a consequence. Hire Car companies are keen to continue working with the Consulate on this issue, in an effort to reduce this figure. Since November, AECOVAL car hire customers have been given top tips in a letter about staying safe and secure when driving:
When you arrive at the airport, drive straight to your accommodation and unpack. Thieves often target weighed down cars at supermarkets.
Never leave valuables in the car – thieves know where you're likely to hide things.
Be aware of distraction theft – such as being flagged down, or having tyres punctured and then approached by thieves pretending to be helpful passers-by.
Be aware of approaches by bogus police officers. All police officers, including those in plain clothes, carry official ID.
You can watch real footage of roadside distraction theft and learn how to prevent it at the following link: www.bit.ly/1qnyaMY
Last year record numbers of British tourists visited Spain, and 2017 promises to be even busier. By joining forces, AECOVAL and the British Consulate are tackling the holiday-spoiling problems which British visitors sometimes experience.
Further information on travelling safely abroad can be found on the Travel Aware website:
https://travelaware.campaign.gov.uk/
Travel Advice for Spain is available here:
www.gov.uk/foreign-travel-advice/spain