Alenda was our venue for this months trophy game, the weather was excellent for golf and the course played well, so well in fact that one of our members amassed a superb 42 points. Winners on the day were, nearest the pins on the par 3's were Colin Fear, Jim McCarthy, Brian Wilson and Nigel Wright.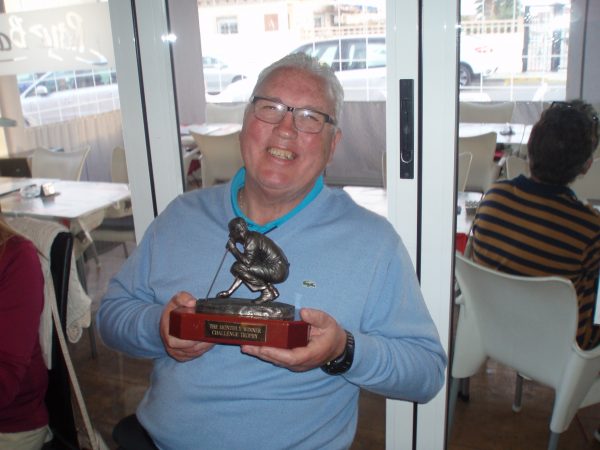 Nearest the pin in two was Colin Fear, best front nine Marc Doherty and best back was Colin again. The gold division winner was Gary East and silver division and overall winner with his superb 42 points was Bill Malcolm, welcome to your new handicap Bill.
There was no two's again today and the pot rolls over yet again, and which is now heading towards 80 Euros, a good win for the next accurate or lucky player.
Back at Rayz Bar on El Raso a great buffet was enjoyed by all and the lucky football card winner this week was David Wright.
Our next Trophy outing is at Font Del Llop on the 3rd of March, any one wishing to join us for this game please respond to rubysgolf@yahoo.co.uk