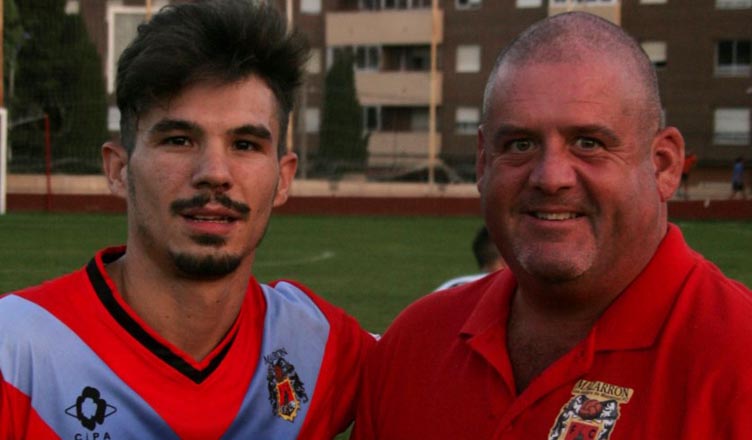 MAZARRON FC 0 U.D. LOS GARRES 0
Mazarron picked up their first point of the season with a goalless draw in a hard fought encounter against a strong UD Los Garres team.
Los Garres made the early running and both sides saw free kicks go well over the bar. On 10 minutes excellent work by Javi Torrano saw him running almost the length of the field, evading a number of defenders, before he was finally dispossessed. Los Garres picked up the loose ball and broke away with the final shot going just wide.
Mazarron went close when Javi Torrano's corner was headed goalwards only to be scrambled clear for another corner. Both sides were struggling for supremacy but Javi Torrano then played in Koko whose shot was well saved by the Los Garres keeper.
The game was very scrappy with neither side able to string passes together and adopting the long ball option on too many occasions. Chino went close for Mazarron with a long range shot which was just over the cross bar. Los Garres best chance of the first half came just before the interval but Pablo in the Mazarron goal was more than equal to the task with a good save.
Mazarron started the second half well and, at last, began to pass the ball with some good build up play without the end product.
A long shot from Los Garres went just wide but then a free kick for Mazarron from the half way line found Juan Andreo in the six yard box but he failed to make the most of the opportunity and the ball was scrambled clear. Then Raul had an overhead kick saved before Los Garres missed the best chance of the game when the ball trickled slowly across the goal line with none of the visiting forwards able to apply the final touch.
Mazarron continued to press forward in search of their first goal of the season but despite their efforts had to settle for a point.
Team: Pablo: Raul Torrano: Chino: Juan Andreo: Raso: Mariano: Raul: Koko: Antonio (Moha): Ruben (Steven): Javi Torrano (David).
Man of the Match: Chino