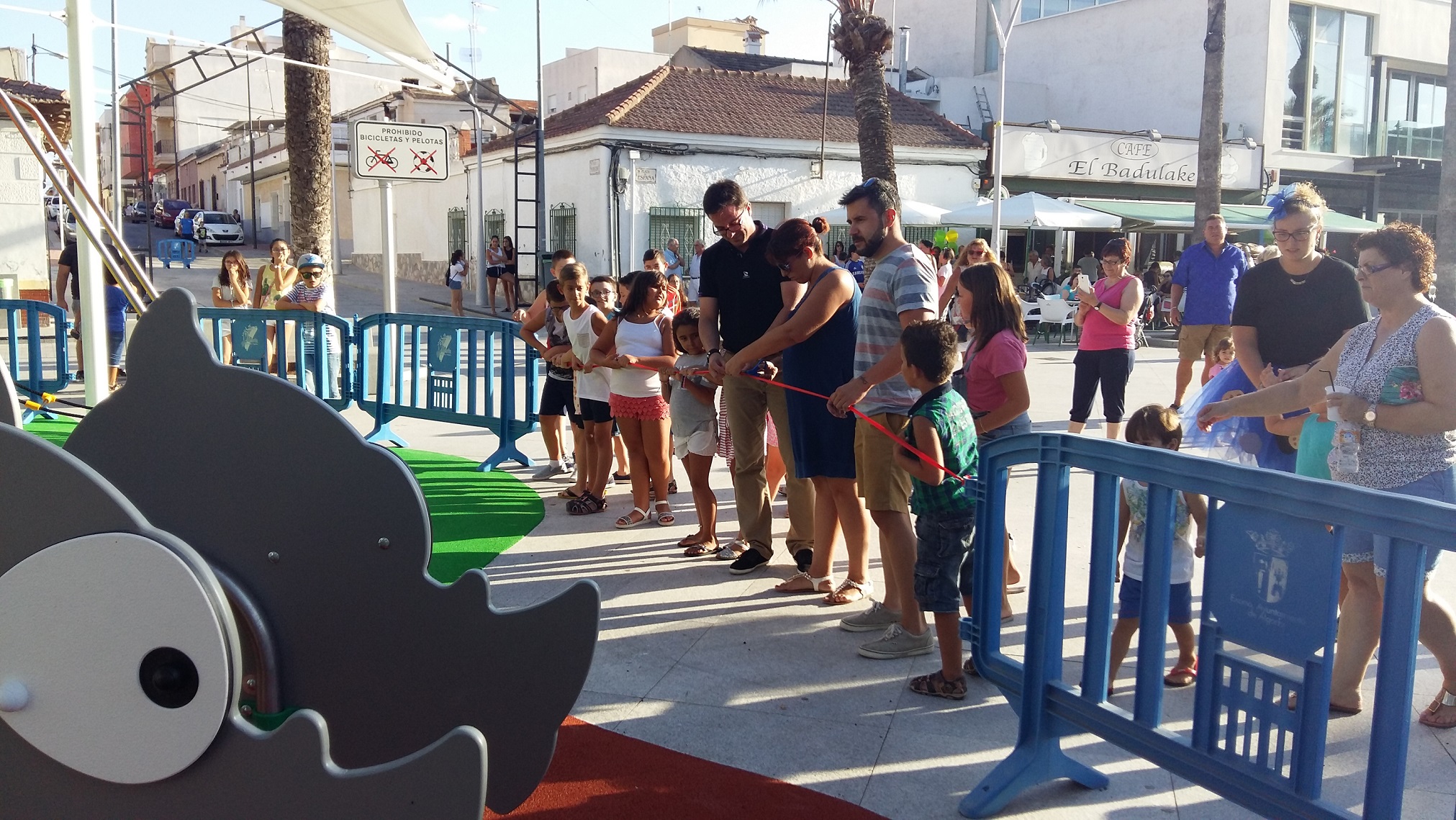 A new children's playpark was opened on Friday in Algorfa's la Plaza de España. The work was carried out by the municipality's Department of Parks and Gardens, thanks to a 35,000 grant from the Provincial Council of Alicante
The official opening was carried out by mayor, Manuel Ros, who cut the ribbon in front of hundreds of children, who had gone along to the event with their parents.
Ros said that "we tried to build a park that would be an attraction to all ages, young and old, and I think that is what we have achieved. It represents something very important for the people as there was only one other playground and was quite a distance from the centre the municipality".
The mayor pointed out the fact that in the main square there are several bars and restaurants and the parents can now sit and watch their children in much more comfortable surroundings as they enjoy the new facilities that are now on offer.
The first deputy mayor, Fabian Rico, said that the previous administration had intended to build a skate park on the site but the current government team had decided to substitute the project with a playground which was more in line with the wishes of the local residents" he added
"This is a modern and integrated park in a place where many children are concentrated on a daily basis."
The theme of the park is one of animals and jungle, highlighted with vibrant colours like yellow, red and green. The opening was a great success, with face painting, music and games for all those in attendance.