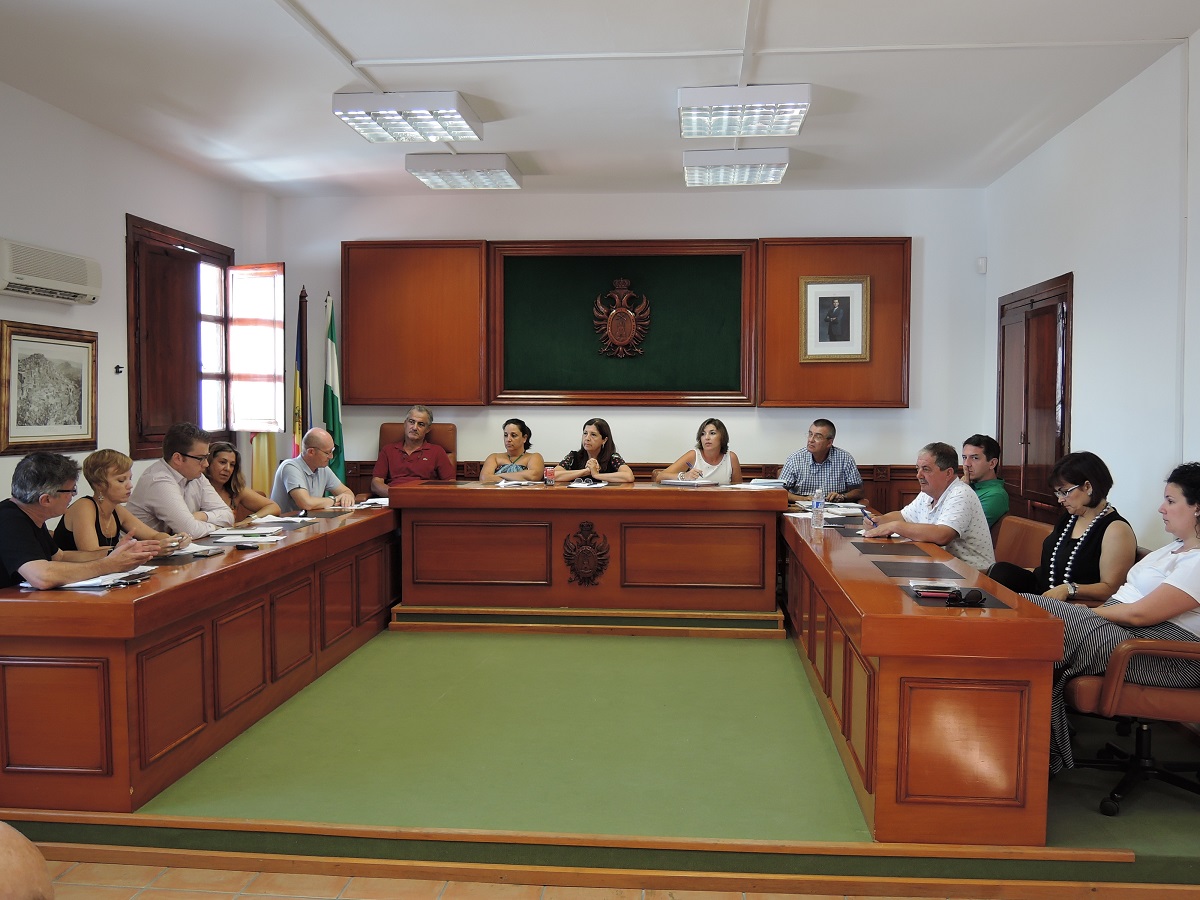 Mojácar Town Council has held a full extraordinary meeting with only two points on the agenda: the approval of the proposed demolition and replacement of the Plaza Nueva Mirador and also, the tender procedure.
The project has been prepared by technicians of the Provincial Diputación of Almeria and has a budget of 1,661,300 Euros.
The building upon which the Plaza Nueva stands is a municipal building dating from the 1970s. Since 2011 it has been the subject of geotechnical monitoring and detectors were fixed to existing cracks. While reports do not indicate any risk, they have advised rebuilding.
The final draft plan, which contained modifications after several meetings with the Town Council, representatives of local political groups and the Business Association, was presented in Mojácar in July in the presence the President of the Provincial Diputación of Almería and their technicians.
The urgency of the meeting was based on the need to complete the administrative formalities in order to start work in October and finish in late March, before the start of the next tourist season.
The drafting team has planned the timing of the work to perfection and the Plaza Nueva will be ready and available for Easter. Access to the village is guaranteed at all times, thanks to previous actions taken by the Council with the adaptation of new accesses and alternative routes. Any necessary traffic diversions will be carried out in coordination with the local police.
In light of the size and strategic location of the works and, in order not to interfere with the day to day business of tourism, the first phase will be to proceed with the demolition of the existing building and the construction of a structure that will support the new Plaza Nueva Mirador.
However, before starting the work, the Mayor of Mojácar, Rosmari Cano, has scheduled a meeting with council technicians, residents and local business people to clarify any doubts and answer any questions.
The new plaza will be fully accessible to anyone with disabilities, thanks to new stairs, ramps and a lift via the Town Hall from the Avenida de Paris.
The new Town Hall premises, located under the Plaza Nueva, will end the current municipal services being scattered all around the village. The new building will be more practical and convenient for the staff, as well as for those who need to visit to make arrangements or inquiries.
The contract specifications were also approved and bids for the most economically advantageous tender will be openly invited by due process. It will be published in the Official Gazette of the Provincial Diputación of Almeria so that interested companies can submit proposals for the works within 26 days.